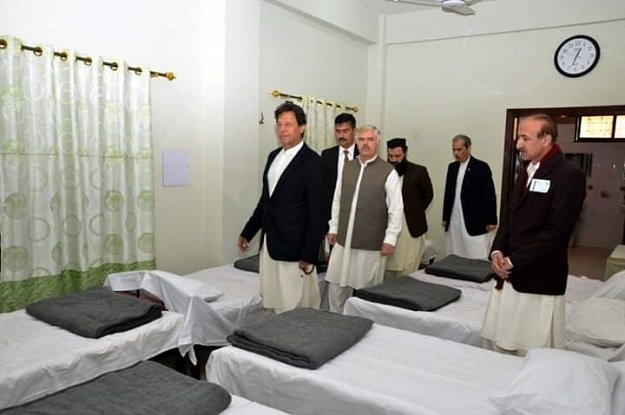 ---
ISLAMABAD:
The federal government has evolved a plan to set up shelters in 17 more districts before August 14.
The Ehsaas shelters will be set up in several districts of Khyber Pakhtunkhwa (K-P), Balochistan, Punjab and Gilgit-Baltistan.
Besides, during this period, four mobile shelters will also be set up in four districts of Balochistan, which would visit different areas to feed poor and underprivileged people. However, these shelters would not have staying facilities.
The shelters will have 24/7 camera surveillance, with power back-up, fully functioning shared bathrooms and self-service meals in dining halls.
At present, there are 17 shelters facilitating people in 17 districts across the country.
Read Ehsaas and BISP: what is the difference?
The protection centres will be launched in Punjab - Lahore, Multan, DG Khan and Bahawalpur - and in K-P - Peshawar, Swat, Kohat, Bannu and DI Khan.
The concept of 'Panagah' emerged from Prime Minister Imran Khan's vision of compassion to facilitate the destitute and helpless people. 'Panagahs' protect the people from extreme weather conditions and chilling temperatures.
The annual expenditure of a shelter is estimated at Rs46 million out of which fixed and capital cost is Rs13.55 million while the operational and running costs will be around Rs35 million.
According to the records of Bait-ul-Mal, the duration of stay in these shelters would be 3 days. However, a week-long stay can also be requested.
COMMENTS
Comments are moderated and generally will be posted if they are on-topic and not abusive.
For more information, please see our Comments FAQ