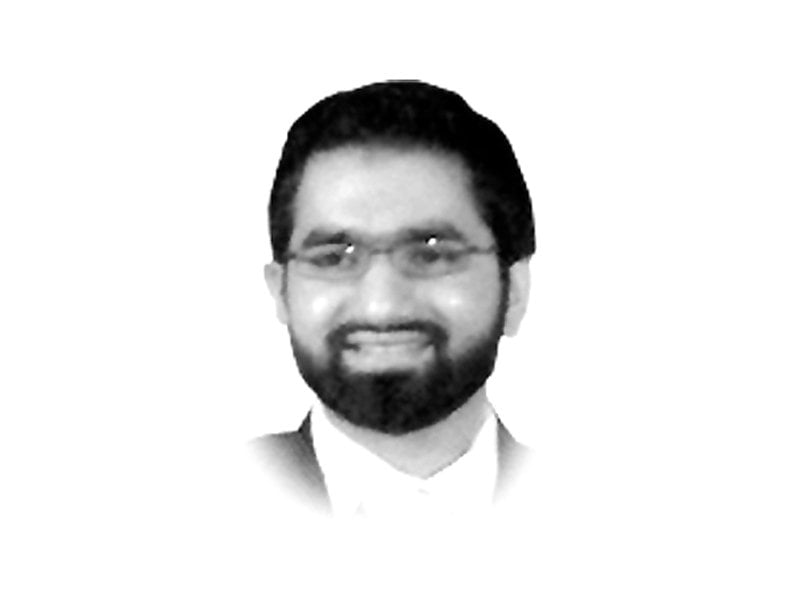 ---
Ehsaas is bursting onto the global stage. In New York City earlier this week, I caught up with Dr Sania Nishtar, who was invited to speak at the United Nation's high-level Political Forum (HLPF) on Sustainable Development. In terms of the percentage of population covered, Pakistan's cash transfer programme to the vulnerable during Covid-19 was the third largest in the world. There's a lot the world can learn from Pakistan and our success story on Ehsaas, which is why the international community is actively seeking to understand our learnings at the UN. But many in Pakistan still don't fully appreciate the audacity of Ehsaas to unleash a full spectrum social transformation and re-write our social contract. This column will seek to change that.
First, let's kill the elephant in the room that Ehsaas is simply a re-branding of BISP (Benazir Income Support Programme). I'll begin with the technically correct answer to the difference between Ehsaas and BISP before moving onto the audacity of what Ehsaas is seeking to accomplish, followed by giving BISP credit, where it's due.
"BISP is the name of a law and an institution," Dr Sania Nishtar shared. "BISP executed a number of programmes over the last ten years, some of which were closed down because of corruption. Ehsaas on the other hand is an umbrella initiative which has more than 280 programmes, policies and initiatives, structured in four thematic pillars (eliminating elite capture, social safety net, investing in human capital and creating livelihoods) all linked to a theory of change. BISP is one of the 34 executing bodies for a few Ehsaas programmes."
This is the textbook definition but in popular imagination, both BISP and Ehsaas are viewed through the singular lens of cash handouts to the poor. Aren't Ehsaas cash handouts the same as BISP? I asked Dr Nisthar. "Zameen, aasman ka farq hai," she replied. "We put strict data and financial control checks in place, vetting lists for recipients who had cars, land or were government employees etc to remove 800,000 undeserving people and directed that money to those who need it the most. We also introduced a fully biometric payment system, introduced a saving account option for every woman to ensure they can save versus just receive cash and took a number of behind the scenes measures on cyber-security."
So, this explains the difference between BISP and Ehsaas but what is Ehsaas's big, hairy, audacious goal? Ehsaas is the 21st century public policy framework through which this government is trying to bring the concept of Riyasat-e-Medina or Islamic welfare state to life, which Prime Minister Imran Khan keeps drilling into every speech. The idea that Muslim world leaders want to bring the concept of Riyasat-e-Medina to life isn't new. The Taliban tried it in Afghanistan in the 90s and the Saudis have tried for decades in the last century. But I would argue that Ehsaas is by far the most enlightened attempt as it's empowered with 21st century public policy tools to actually transform society from the bottom up rather than impose a revolution from the top down.
Here's a thin slice of Ehsaas to inspire you: two million underprivileged families with a disabled person receive Rs2000 stipend a month. About 80,000 interest-free loans are being given every month, half of them reserved for women, to help them start new businesses and graduate out of poverty. Some 15 million Pakistani households (100 million citizens) received Rs12,000 each during Covid-19 without a whiff of corruption. Ehsaas is fundamentally re-writing Pakistan's social contract. Typically, state resources in Pakistan go to the powerful and political patronage is driven by your connections. Ehsaas directs resources to those who don't have a voice in the public square or a seat at the policymaking table.
It's also important to acknowledge that BISP was an important intervention for it's time and a thrill to realise that Pakistani politicians are building on each other's success to create a more responsive state. Also, kudos to Ambassador Munir Akram, Permanent Representative of Pakistan to the United Nations and current president of ECOSOC, for championing Pakistan as a global Rockstar for its innovation on social protection.
Published in The Express Tribune, July 11th, 2021.
Like Opinion & Editorial on Facebook, follow @ETOpEd on Twitter to receive all updates on all our daily pieces.
COMMENTS (1)
Comments are moderated and generally will be posted if they are on-topic and not abusive.
For more information, please see our Comments FAQ