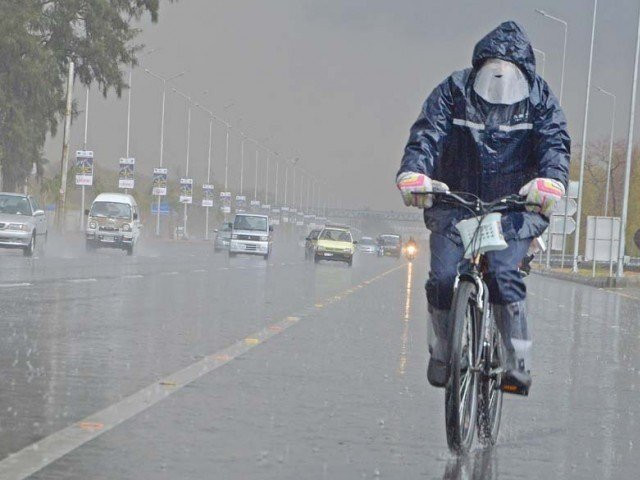 ---
QUETTA:
Balochistan government Spokesperson Liaquat Shahwani said the recent spell of monsoon rains and floods which wreaked havoc in the province had claimed lives of 21 people.
"The flash floods left 18 people injured, destroyed 18 houses and damaged crops in the disaster. Besides, many houses were partially damaged," Shahwani told a press conference on Sunday
The government provided relief supplies for flood and rain victims, he said.
Talking about the rising cases of coronavirus, Shahwani said the Covid positivity rate increased to 12 per cent in the province, while the ratio was at an alarming 29 per cent in Gwadar.
Read More: Six of a family among nine killed in tempest, heavy rain
"During the last 10 days positive cases are increasing in Balochistan which renders it all the more necessary for people to get themselves vaccinated against the pandemic, especially to prevent from Delta virus, a more dangerous mutation of the coronavirus, commonly known as Indian variant," the government spokesperson said.
Earlier, 16 cases of Delta virus were reported from Balochistan. Eleven cases of the variant were reported from Quetta and five from Turbat.
Shahwani said the provincial government had set a deadline for people to get themselves vaccinated by July 31. "Those who are unvaccinated will not be allowed to enter offices and picnic spots from August 1," he said.
As the number of cases were increasing in the province, the recovery rate had also reduced to 94 per cent.
Published in The Express Tribune, July 19th, 2021.
COMMENTS
Comments are moderated and generally will be posted if they are on-topic and not abusive.
For more information, please see our Comments FAQ