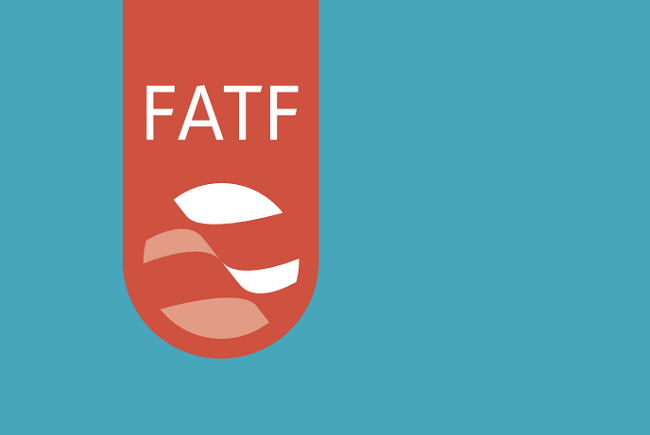 ---
India on Sunday finally admitted that the Narendra Modi government had "ensured" that Pakistan remained on the grey list of the Financial Action Task Force (FATF).
Last month, the FATF – the global body working to combat financing of terrorism and money laundering – had announced its decision to retain Pakistan on its grey list despite the country meeting 26 of the 27 conditions and handed it over a new six-point action plan, keeping Islamabad exposed to global pressure tactics.
"Due to us, Pakistan is under the lens of FATF and it was kept in the grey list," Indian news agency ANI quoted Indian External Affairs Minister S Jaishankar as saying while addressing a virtual training programme on the foreign policy for Bharatiya Janata Party (BJP) leaders.
Also read: FATF retains Pakistan on its grey list
"We have been successful in pressuring Pakistan and the fact that its behaviour has changed is because of pressure put by India by various measures," he added.
The Indian minister also credited his government's efforts through the UN for sanctions on terrorist organisations including "Lashkar-e-Taiba and Jaish-e-Mohammed".
Announcing its decision, the FATF had noted that Pakistan had completed all but one of the 27 items in the action plan and it had decided to keep it under "increased monitoring".
"The FATF encourages Pakistan to continue to make progress to address as soon as possible the one remaining CFT [combating the financing of terrorism]-related item by demonstrating that TF [terror financing] investigations and prosecutions target senior leaders and commanders of UN-designated terrorist groups," according to the global body. Earlier this month, Qureshi had urged the FATF to take action against India for sponsoring terrorism in Pakistan.
In a statement, Qureshi said evidence of Indian state sponsored terrorism unveiled by Islamabad last year once again stood vindicated after investigation concluded Lahore's Johar Town blast was orchestrated by the intelligence agency, Research and Anlaysis Wing (RAW).
He expressed the confidence that global money laundering watchdog would take action against India after evaluating this vital evidence.
"Is not a responsibility of the FATF to hold India accountable for its terror financing? If any action is not taken, then it will show dual standards," the minister added.
He said it was Pakistan's right to raise voice against such double standards. "If FATF did not take any notice of India's financing of terrorism, then it would appear that the forum is a political forum and not a technical one."
Qureshi said they had sent a dossier of evidence to the UN, ambassadors of P-5 countries, diplomatic community and media.
"If the earlier evidence was taken seriously by them, terror incidents like the one in Johar Town, Lahore and several other terrorist acts in Balochistan would not have taken place."
Also read: FATF web
The minister also reiterated that Pakistan had taken steps against money-laundering and terror financing through effective legislation.
Last month before the FATF announced its decision, Qureshi had said India was making attempts to misuse the forum of the FATF for political purposes and doing continuous propaganda against Pakistan.
The minister said Pakistan had fulfilled 26 out of 27 recommendations of the FATF Action Plan, therefore, there was no justification for the country to remain in the grey list. "Pakistan has fulfilled maximum technical requirements of FATF," he added.
Pakistan had been placed on the FATF grey list with effect from June 2018 and was asked to implement a 27-point action plan to exit the list.
COMMENTS
Comments are moderated and generally will be posted if they are on-topic and not abusive.
For more information, please see our Comments FAQ