 ---
Collaborations and image building in the showbiz industry aren't unheard of. If done right, the results can certainly be fruitful. But for an actor to join hands with a beer brand in hopes to 'shed light on how she helped her caretakers understand Covid and to register her helpers and maids to get vaccinated to combat the unforgiving pandemic', well, here's when things get tricky.
Bollywood starlet Sanjana Sanghi, along with a renowned beer brand Budweiser, collaborated with Humans of Bombay (HoB) to share how she made sure to get her house help vaccinated to help fight Covid-19.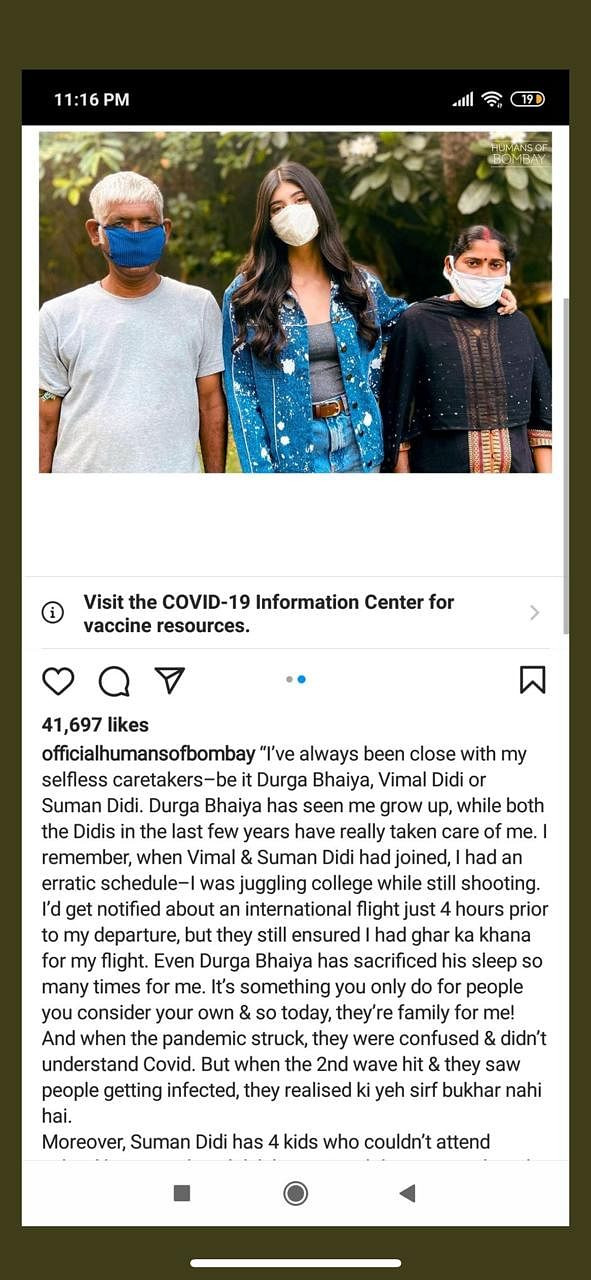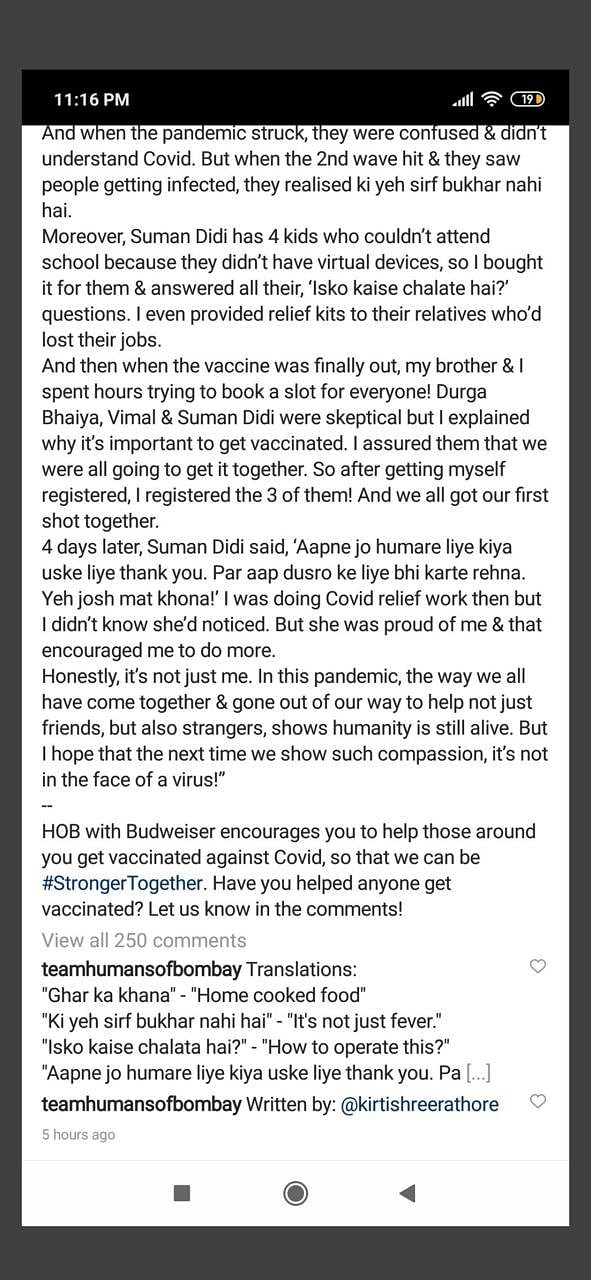 The actor shared HOB's post about how she came to her helpers' rescue when she decided to repay their kindness by getting the maids registered for vaccines. She also spoke about how they had been very helpful to her during the pandemic and how she was returning the favour.
However, Diet Sabya, another page on Instagram, called out the post for its tokenism and highlighted how Humans of Bombay and Sanghi had used her three domestic workers as props to improve her image. The post received severe backlash and was soon taken down by both - HOB and the Dil Bechara star.
Many called out the actor for using her house workers as 'props' and looking down upon them just to benefit her own self. Another user opined how Sanghi would probably keep the earnings from the said paid campaign to herself and not give a single penny to her workers. Some even went on to add the actor's post reeked of privilege.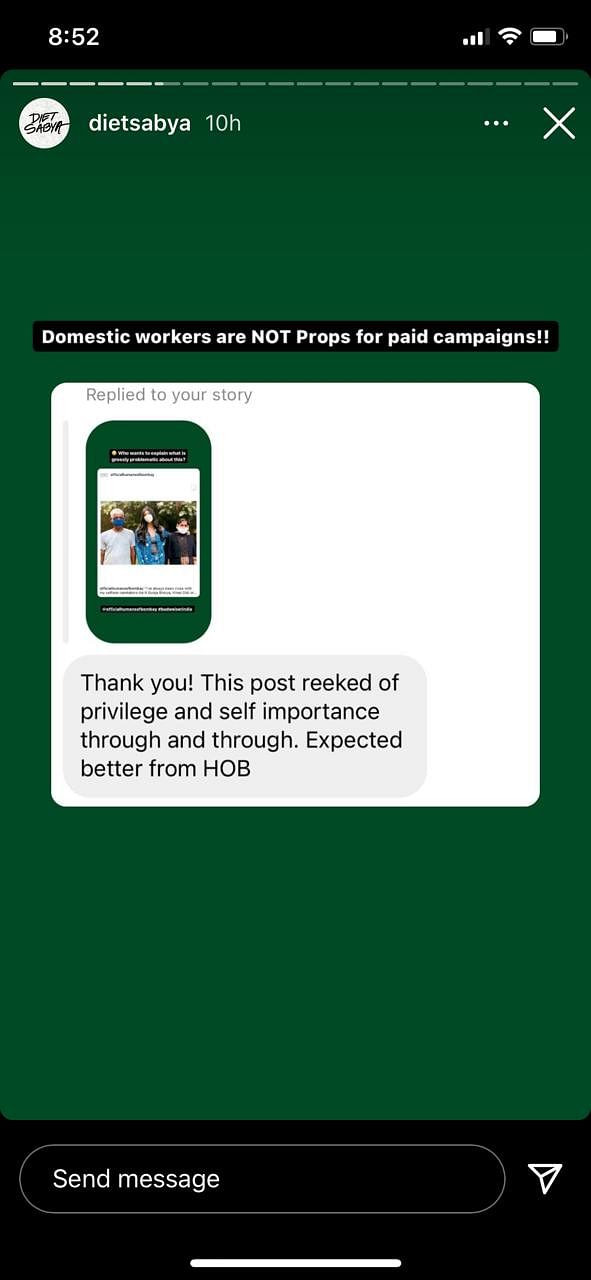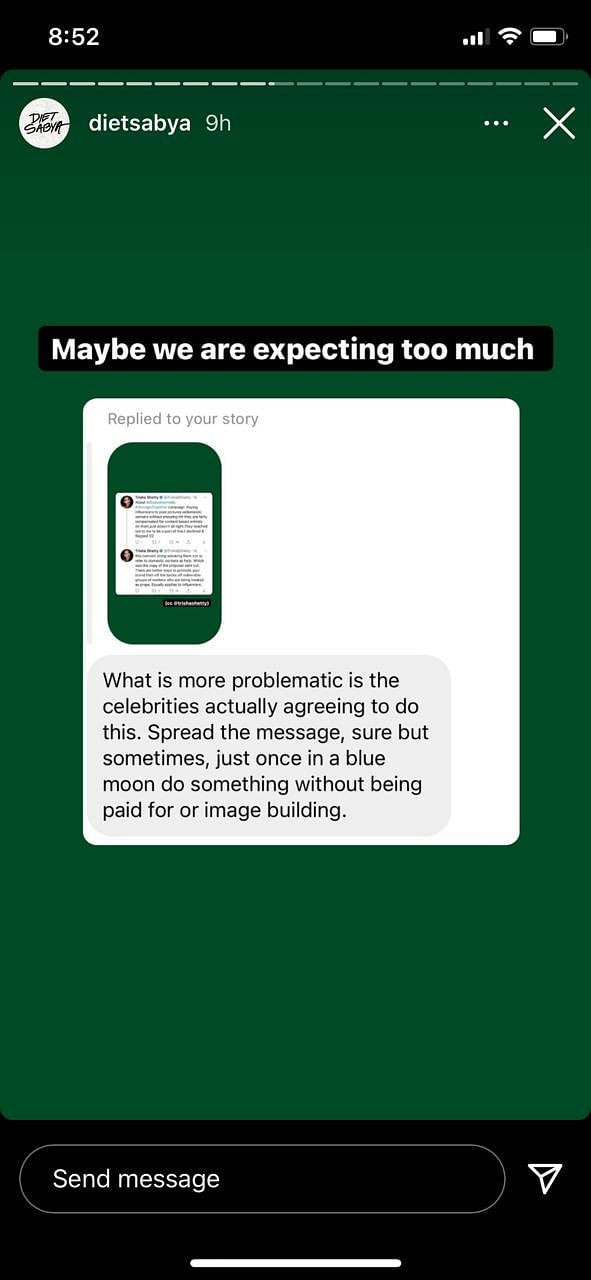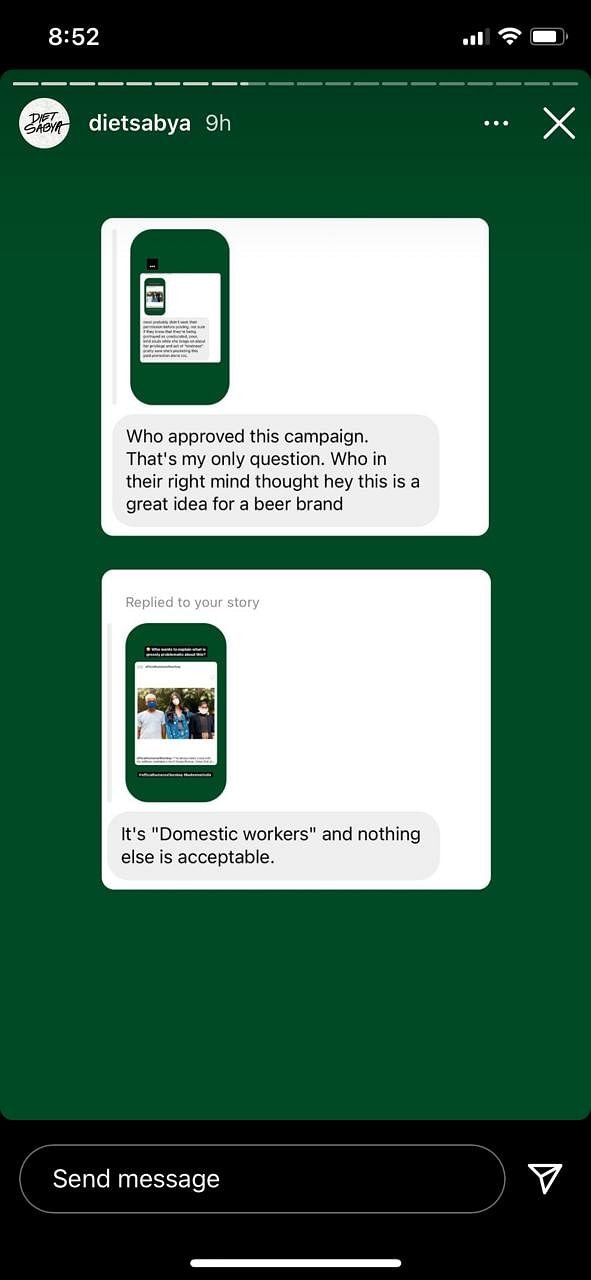 Sanghi, in her post, had shared how her caretakers "were confused and didn't' understand Covid" and she helped them out. "And when the pandemic struck, they were confused and didn't understand Covid. But when the second wave hit and they saw people getting infected, they realised that it isn't just some fever," she wrote.
One more user wrote to Diet Sabya that getting vaccination slots for the people you employ is the bare minimum, something that every employer should do. It is not a favour but a duty and hence, shouldn't be glorified like this but made the norm.
The actor had also revealed that "when the vaccine was finally out," she explained the importance of getting vaccinated to all her caretakers. In fact, Sanjana and her 'helpers' got vaccinated together. "And then when the vaccine was finally out, my brother and I spent hours trying to book a slot for everyone! Durga Bhaiya, Vimal and Suman Didi were skeptical but I explained why it's important to get vaccinated. I assured them that we were all going to get it together," she wrote. "So, after getting myself registered, I registered the three of them! And we all got our first shot together," she had added.
HOB and Sanghi have since deleted the post but are yet to comment on the matter.
COMMENTS
Comments are moderated and generally will be posted if they are on-topic and not abusive.
For more information, please see our Comments FAQ