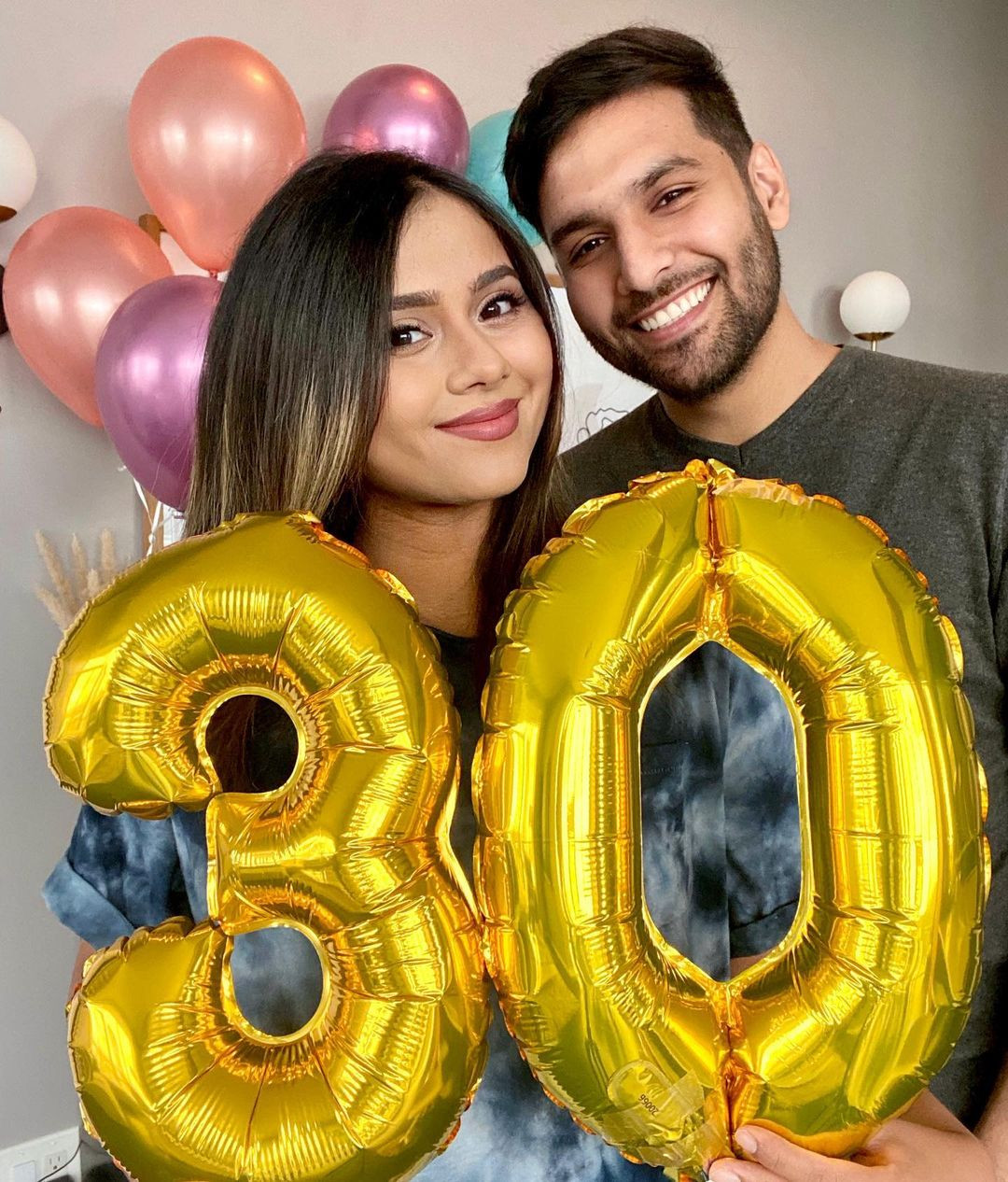 ---
Popular vlogger Zaid Ali T's wife Yumnah Ali celebrated her 30th birthday on July 14. But instead of being on the receiving-end of birthday wishes, she received jibes for apparently being four years older than her husband.
Provided Zaid claims to be 26-years-old and most desis believe the only acceptable form of marriage is between an older man and a much younger woman, Yumnah was not spared by trolls online.
The YouTuber shared a heartfelt note for the soon-to-be mother of his child on Instagram. "Happy 30th birthday my love," he wrote alongside an adorable picture of the two of them. "It felt like I met you just yesterday but here we are, ready to become parents. May Allah bless you with happiness in the world and I can't wait to grow older by your side, day by day," he added.
Yumnah became the target of ageist remarks beneath this very post as netizens recollected that Zaid just recently, allegedly, turned 26. "Age agay peechay hogae hai, Zaid must be 30 and Yumnah must be 26," a user commented. "What? He's 26 and bhaabi is 30?" asked another. "She's 30 and you're 26, lol," chimed in one more. "You are 26 and bhaabi is 30? Koi sharam hoti hai koi haya hoti hai," another wrote.
But many deduced that Zaid might have been 'dishonest' about his age, especially since his own friends had hinted about the same earlier. On Zaid's birthday which occured on July 2, a user shared, "Once Shahveer said, 'Saalay men 30 ka honay wala hun,' and you're still 26?" Another asked, "I was 17 when you were 24. Now I'm 26 and you're 26? Did you go to space by any chance?" One user quipped, "If this is the case, I should only be visible on the ultrasound right now."
Actor Bilal Abbas Khan had also wished Zaid with a funny age-related question, "Zaid!? Happy birthday bro! But 26?"
COMMENTS
Comments are moderated and generally will be posted if they are on-topic and not abusive.
For more information, please see our Comments FAQ