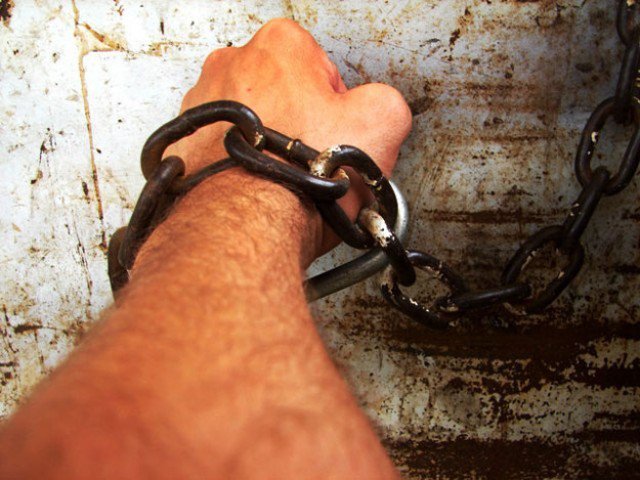 ---
DIJKOT:
The photographer, who was called for an event, was allegedly tortured after being abducted by armed men.
The suspects also filmed the victim naked, snatched his camera, cash and mobile phone and demanded Rs200,000 from him.
Muhammad Umair Akram, a resident of Chak No. 72GB, stated in his complaint filed in Madina Town police station that he worked as an online photographer.
Umair said, "I created a web account on Facebook. I do my photography advertisements on it. About two weeks ago, I received a Facebook friend request in the name of Maham Chaudhry, which I accepted, on which the suspects asked him to do a photoshoot for them. On June 12, the suspects called him to Waqas Chowk in Madina Town, the complainant stated.
"When I arrived an unknown man wearing white shalwar kameez introduced himself as Bilal. He and another person named Shafkat kidnapped me and took me to a house," he added.
The suspects snatched his mobile phone, a DSLR camera, two laser lights worth Rs70,000, 16GB memory card, identity card, ATM card, internet device, ring and Rs30,000.
"They stripped me naked at gunpoint, made a video of me and demanded Rs200,000, threatening to make it public if I did not pay the amount."
Later, the suspects fled after leaving the man near Madina Women's University.
In a similar incident last month, a labourer was allegedly abducted and tortured in the Mahiwala area of Mankira tehsil. Reportedly, the incident took place on the outskirts of Bhakkar.
Five suspects abducted the youth and beat him with sticks. They also allegedly forced him to drink urine.
Police registered a case and arrested the suspects. They included Mukhtiar, Taj and Ramzan along with two unidentified persons. The labourer Naeemullah was taken to a local forest and subjected to torture. The incident was also filmed by the suspects and uploaded on social media.
Mankira Circle DSP Muhammad Hayat Sargana registered a case.
Published in The Express Tribune, July 12th, 2021.
COMMENTS
Comments are moderated and generally will be posted if they are on-topic and not abusive.
For more information, please see our Comments FAQ