 ---
Celebrated Pakistani writer, playwright Anwar Maqsood, who has written famous plays like Aangan Teerha, Sitara and Mehrun-nisa and Nadan Nadia, has been away from the drama industry for some time. Maqsood's comedy show Loose Talk with the late legend Moin Akhtar had set several records.
Talking to Urdu News, the celebrated author explained the reason for not writing the play, saying, "I have stepped back [from writing] because what is happening on the television in the recent times, there is no place for me." He added, "Now that the rating has occupied a decisive place, the directors or producers have been left behind in every respect. The marketing department decides which actors are needed and which are not."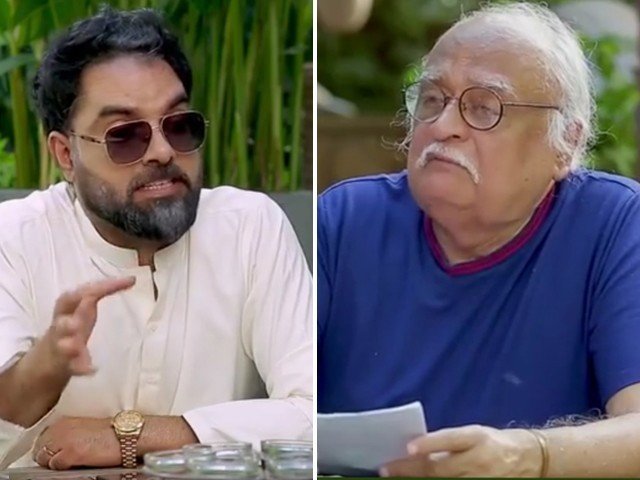 When Maqsood was asked how today's dramas look different from the dramas written in the past, he said, "In the beginning, Ashfaq Ahmed, Bano Qudsia, Munnu Bhai, Suraya Bijaya wrote the dramas. Noorul Hadi Shah also wrote very good plays and made his place. When Indian dramas paved their way to the Pakistani screens, we thought that they would learn something from our dramas, but on the contrary, our writers started learning from them. It was then that our drama industry began its demise."
He continued, "Digest writers have entered the field. Since 70% of the population of our country is illiterate, they like typical saas-bahu narratives and it has become a trend."
According to the popular playwright, good writers can't even think of writing like that, so they moved away from drama. "I don't call today's drama good or bad. I think there is no drama today. Then what is this? I leave it for you to decide."
When asked what the biggest flaw in today's drama is, he said, "Today, they [playwrights] are writing in a hurry. There is pressure on the writers. What is being written in one play is being repeated in the next. Nowadays, it seems that the playwrights do not have any books in their houses. I request those who are writing the drama, please shun the quarrels and conspiracies of the mother-in-laws."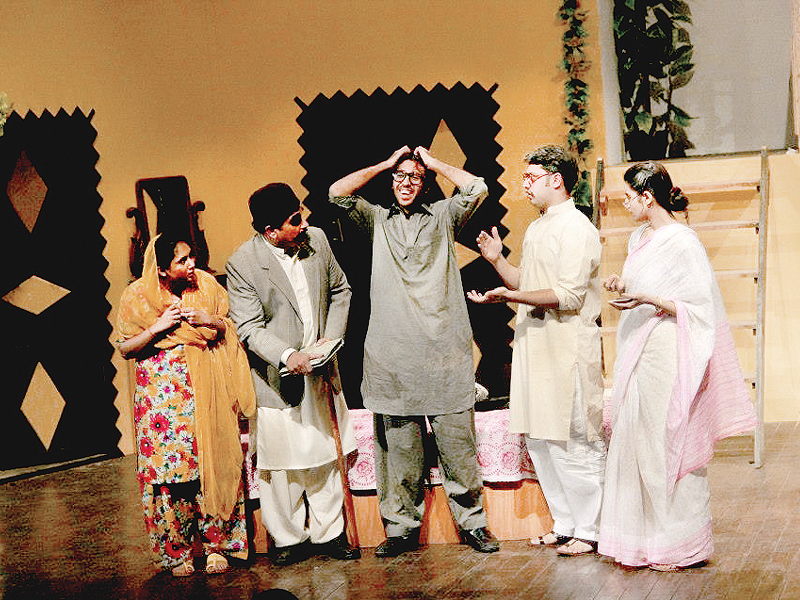 Sharing his experience with humor, Maqsood said, "Writing humor is not easy. It is like crossing a river of fire. No one should be ridiculed and should be written within the realm of courtesy, otherwise it is very easy to write ridiculous jokes; 20 plays can be written in three days." He further shared, "I never wrote thinking that I would get the award, but I consider those who do not get the award lucky because good work can be expected from them. Today, if a playwright succeeds in a play, he considers it his success."
The Angan Tehra writer also talked about the ongoing several controversies that stem from the celebrity talk shows. He believes that the host should first find out about the person he is interviewing. "Nowadays, the host doesn't even know what the person sitting in front of him has done and what he hasn't done. Nowadays, there are constant controversies in these shows," he said.
There are many fake accounts on Twitter under the name of the writer. "I don't have a WhatsApp account or a modern phone," he said. "I have 11 fake accounts running which are spreading false narratives on my behalf. I have reported but nothing has been done. My son created a WhatsApp account for me but closed it."
Maqsood added that whatever he has written so far is credited to his late sister Suraya Bijaya- she has always been an inspiration to him. The writer was also the hero of Pakistan Television's first long-play Mehman, which was aired in 1968. Talking about why he gave up on the idea of acting, he said that he didn't pay much attention to the skill. "I don't think anyone who writes should act."
Maqsood's creativity is not limited to literature but he is also a very good artist and his paintings are very popular. He said he has been painting since 1958. When asked about love, he said, "My heart was broken once and then I had a bypass." He then quipped, "When the program Neelam Ghar started, Tariq Aziz invited me there and asked why your family members have white hair," he said, adding, "I replied, 'When we came to Pakistan, we had two paths in front of us, one that turns the blood white and one that turns your hair white. We preferred the path that turns the hair white."
Have something to add to the story? Share it in the comments below.
COMMENTS
Comments are moderated and generally will be posted if they are on-topic and not abusive.
For more information, please see our Comments FAQ