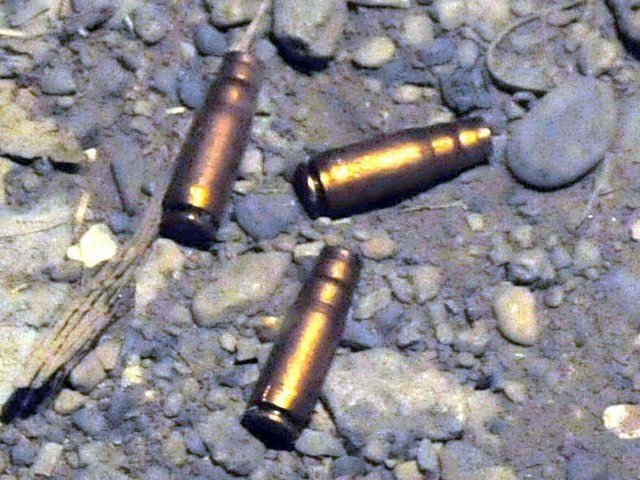 ---
SWAT:
At least seven people were killed and about two dozen injured in a clash between Atror and Kalam clans over a land dispute in Swat district of Khyber-Pakhtunkhwa (K-P) on Saturday.
The injured were shifted to nearby hospitals for treatment while dozens of others have been made hostage by both the sides.
Residents told The Express Tribune that two people got into a fight over a standing crop after which they pulled out their weapons and started firing at each other in which one person was killed.
"People of both the clans rushed to the spot fully armed after an announcement on load speakers asking all the able-bodied men to arm themselves and reach the site," they said, adding that a small fight soon turned into a clash of two clans who are claiming the ownership of the entire village and the surrounding hill areas as well as the forests.
Rescue 1122 said that seven people have been killed including five people from Atror and two from Kalam. They said that thousands of tourists have been stranded in Atror and Kalam after the bloody clashes and both the sides were still firing at each other after taking positions on hill tops.
"The entire Swat district has been cleared of arms in the military operation but Kalam and Atror are an exception as these highlanders fought Taliban and pushed them back and are still heavily armed and these weapons are now being used against each other," a police official told The Express Tribune. A team of district administration and security forces had been sent to the area to ask people to stop fighting otherwise strict action would be taken against them.
"Both the sides have taken dozens of opponents as hostage and several tourists have been stranded in the area," he said.
"The ownership of one village on the border of Kalam and Atror is disputed for the past two decades and both the sides are fighting over it since then. In the past, it claimed innocent lives and now it has claimed seven lives not to mention the over two dozen injured people in which some are critically injured," the police official said.
It is worth mentioning here that land disputes are abound in the erstwhile Fata where there was no land settlement in the past and with the merger everyone is trying their level best to transfer the ownership to their own name to avoid complications in the future.
Published in The Express Tribune, July 11th, 2021.
COMMENTS
Comments are moderated and generally will be posted if they are on-topic and not abusive.
For more information, please see our Comments FAQ