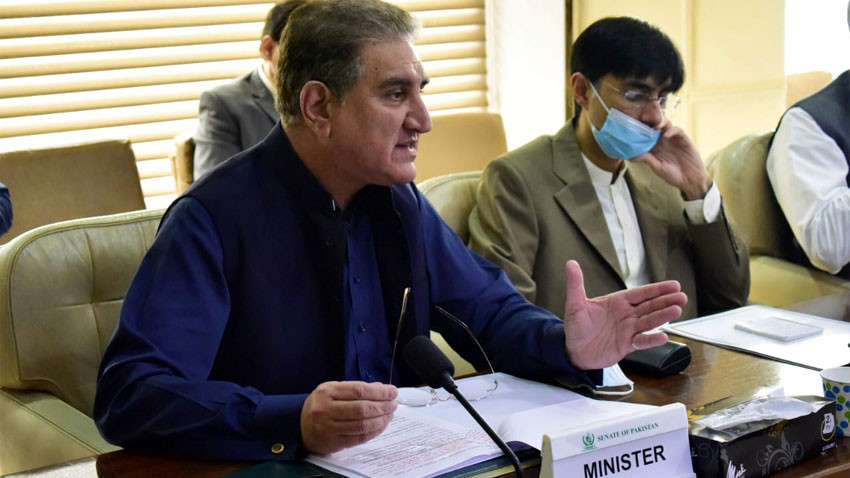 ---
Foreign Minister Shah Mahmood Qureshi on Friday said power-sharing is the way to avert a civil war in Afghanistan.
The foreign minister's remarks came whilst he was speaking at Senate's Standing Committee on Foreign Affairs in Islamabad, during which he also stated that it was Pakistan's effort and desire that the war-torn country does not plunge into a civil war again.
"Pakistan wants the dignified return of Afghan refugees to be made part of the Afghan peace process," FM Qureshi said. "Iran has an important role regarding Afghanistan which cannot be overlooked."
The top diplomat further added that Pakistan's relations with Iran had further strengthened and "We are establishing border markets with Iran".
Read More: Qureshi urges 'systematic' Afghan drawdown
Earlier in June, the foreign minister said that the US should withdraw systematically from Afghanistan to prevent what happened there in the 1990s from recurring, in the wake of Soviet forces' withdrawal.
"If [the US] withdrawal is not systematic, we are concerned that Afghanistan may get sucked into the situation that we experienced in the 1990s, when there was anarchy, civil war, instability," Qureshi told Anadolu Agency at the Antalya Diplomacy Forum in the Turkish Riviera city of Antalya.
Qureshi said that the withdrawal – currently set to be finished by this September 11 – should be carried out in a "responsible way."
"Afghans have paid the biggest price. Second to the Afghans are the Pakistanis. We lost 83,000 lives on account of terrorism. Our economy has suffered close to over $128 billion," he said.
COMMENTS
Comments are moderated and generally will be posted if they are on-topic and not abusive.
For more information, please see our Comments FAQ