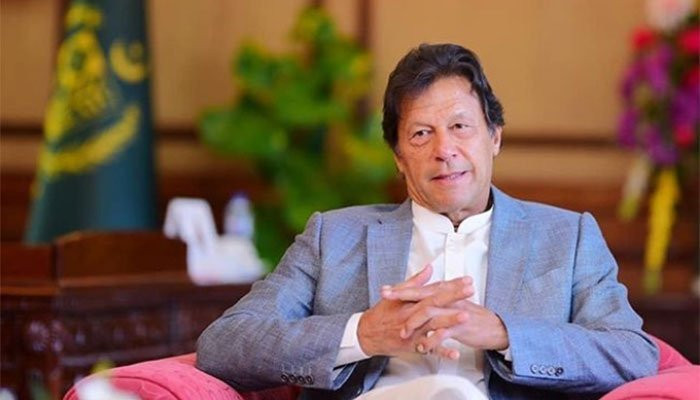 ---
ISLAMABAD:
Prime Minister Imran Khan will virtually participate in the Communist Party of China (CPC) and World Political Parties Summit today (Tuesday).
"At the invitation of General Secretary of the Communist Party of China (CPC) Central Committee and President of the People's Republic of China, HE Xi Jinping, Prime Minister Imran Khan will participate in CPC and World Political Parties Summit," being held virtually today. General Secretary CPC and President Xi Jinping will Chair the Summit," said the Prime Minister's House in a statement.
"More than 500 political parties and over 10,000 political workers/representatives from various parts of the world are expected to join and attend the virtual Summit.Twenty-one world leaders will join the Summit and make statements," it added.
It further stated that, "Prime Minister Imran Khan, Chairman Pakistan Tehreek-e-Insaaf, will deliver a speech. A Joint Statement of Proposals will be issued at the conclusion of the Summit."
A day ago, China hailed premier's statement that the CPC had found a unique model of governance and brought enormous developments for the Chinese society in its own way.
"I have noted the relevant report. Also noted that Prime Minister Imran Khan said that CPC has found a unique model and brought enormous developments for the Chinese society in its own way beating many Western democracies. We appreciate these remarks," Chinese Foreign Ministry spokesperson Wang Wenbin said during his regular briefing.
Read CPEC 2.0: Taking Pak-China relationship to new heights
On July 1, in an interview with the Chinese media, premier felicitated China on the 100th anniversary of the CPC. He also appreciated the flexibility in the system of the CPC to adopt changes and mend its policies according to the needs, which led to the quick development of the most populous country in the world.
"The CPC is a unique and alternative model, parallel to the electoral democratic system," he said in response to a question. "The CPC introduced an efficient system of sifting talent and grooming it up which was more remarkable than the electoral democracy," he added.
"This is something unique for China. You don't see this in many other electoral democracies," PM Imran said, adding that he had gone through China's political process – from village to the national level – and found that both President Xi Jinping and Premier Li Keqiang were well aware of the people's problems.
"Until now, we had been told that the best way for societies to improve was through Western democracy. [But] the CCP has introduced an alternative model and they have beaten all Western democracies in the way they have highlighted merit in society," he added.
"In … Western democracies, it is difficult to bring change as you are bound by rules and regulations. Democracies of today plan only for the next five years. The CCP achieved better without democracy. Their system for sifting through talent and bringing it up is better than the democratic system," the premier remarked.
COMMENTS
Comments are moderated and generally will be posted if they are on-topic and not abusive.
For more information, please see our Comments FAQ