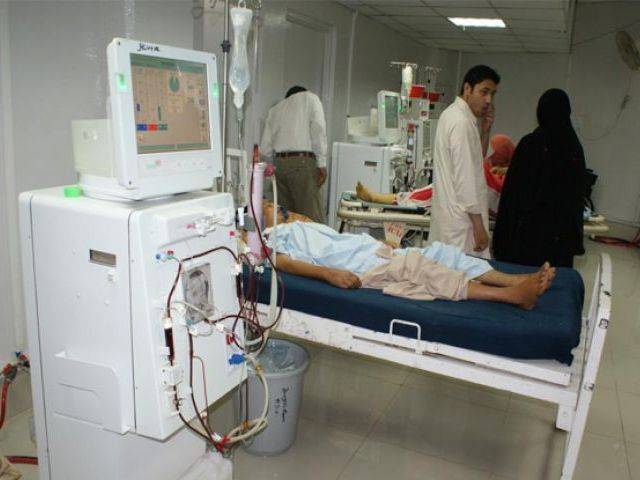 ---
ISLAMABAD:
The Islamabad High Court (IHC) has sought a comprehensive report from the Islamabad Healthcare Regulatory Authority (IHRA) – a health regulator for the capital territory – about the standards of healthcare that hospitals are supposed to maintain.
A single-judge bench, comprising Justice Babar Sattar, issued this order while hearing a petition filed by a citizen, Sajjad Haider, against a private hospital – Quaid-e-Azam International Hospital (QIH) – over its alleged negligence during a liver-transplant operation of his mother that cost her life.
In its written order, the court expressed dissatisfaction over the reply submitted by the regulator, which was also nominated in the petition as a respondent.
"The response by [IHRA] seems deficient in that it does not address (i) standard of care that healthcare providers are meant to exercise or (ii) the threshold that needs to be met by a complainant after which an investigation in relation to such complaint is to be conducted or (iii) disclosure requirements for healthcare providers that are to be enforced by [IHRA]," said the order.
The IHC directed the regulator to file a comprehensive report so that it could understand the standard of care and obligations toward patients that healthcare providers are expected to comply with and the standards and obligations that IRHA is supposed to enforce. The court also asked the authority to identify the provisions of law such standards and obligations emanate from.
Read Govt sets aside Rs85m for two new hospitals
The petition
In his petition – filed through lawyer Umer Gilani – Haider said his mother Sultan Begum died on May 14, 2020 during a liver transplant surgery, amidst circumstances that led one to suspect medical negligence.
He said when he looked at the death certificate issued by the hospital he noticed that it did not mention liver transplant surgery as the cause of death. Instead, it mentioned heart attack as the principal cause.
To add insult to injury, the hospital had counted his mother's case as an instance of successful liver transplant.
During the hearing, the counsel for the QIH stated that the hospital management is ready to provide the petitioner with the medical record of the deceased.
The court directed the hospital to submit a report explaining its policy with regard to confidentiality of medical data of patients and who can such data be shared with once a patient passes away within a period of two weeks. The hearing of the case was adjourned till July 27.
COMMENTS
Comments are moderated and generally will be posted if they are on-topic and not abusive.
For more information, please see our Comments FAQ