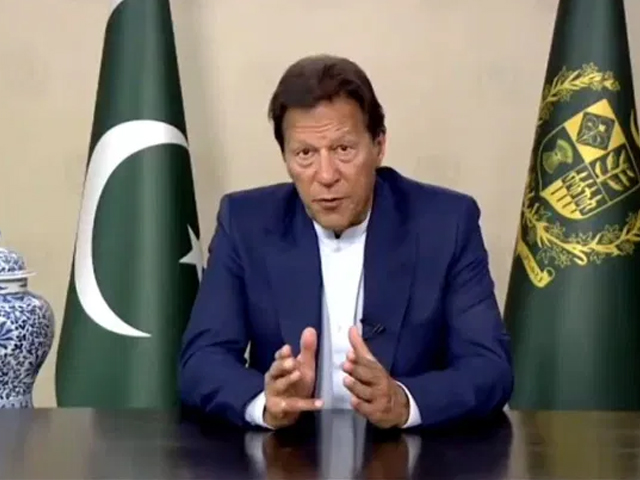 ---
Prime Minister Imran Khan has expressed concern over the deteriorating security situation in Afghanistan, which, according to him, could have serious repercussions for both Pakistan and Iran.
According to a statement issued by the PM Office, Prime Minister Imran on Sunday telephoned Iran President-elect Ebrahim Raisi and congratulated him on his victory in the presidential elections held on June 18, saying the polls were a manifestation of the Iranian people's trust in his leadership.
During the conversation, PM Imran expressed concern over the worsening security situation in Afghanistan and cautioned that the latest developments could have serious repercussions for both Pakistan and Iran, resulting in an influx of refugees towards the bordering areas of the two countries.
He strongly underscored the need for a negotiated political solution to the conflict. Both the sides emphasized the need to continue facilitating an Afghan-led and Afghan-owned political settlement.
Since May 1 when the US and Nato forces started pulling out their troops from Afghanistan, the Taliban have captured 69 of the country's 407 districts including territory in northern provinces once seen as off-limits for the insurgents and a stronghold for the government, according to the Long War Journal.
Also read: Taliban attack on Bagram air field repulsed: Afghan forces
The Taliban now hold 142 districts, and are fighting for control of about 170 more. Last week, the insurgent seized Shir Khan Bandar, the main northern border gateway to Tajikistan.
The rapid gains of the militant group have sparked fears of another cycle of civil war in the war-torn country, a scenario which may result in a new influx of refugees in Pakistan and Iran.
Prime Minister Imran and Raisi expressed satisfaction at the upward trajectory of bilateral relations between Pakistan and Iran and agreed on further boosting existing cooperation, in particular in economic dimension.
They agreed that the establishment of border sustenance markets along the Pakistan-Iran border was an important step, which would yield economic and social benefits for the people of both countries. Imran also thanked Raisi for Iran's steadfast support for the just cause of Jammu and Kashmir.
Expressing concern over the serious human rights situation in Indian Illegally Occupied Jammu and Kashmir (IIOJK), the two leaders emphasized the need to resolve these long-standing disputes in accordance with the UN Security Council resolutions.
PM Imran Khan and Ebrahim Raisi agreed to maintain high-level exchanges. The two leaders also invited each other to pay an official visit to their respective countries.
COMMENTS
Comments are moderated and generally will be posted if they are on-topic and not abusive.
For more information, please see our Comments FAQ