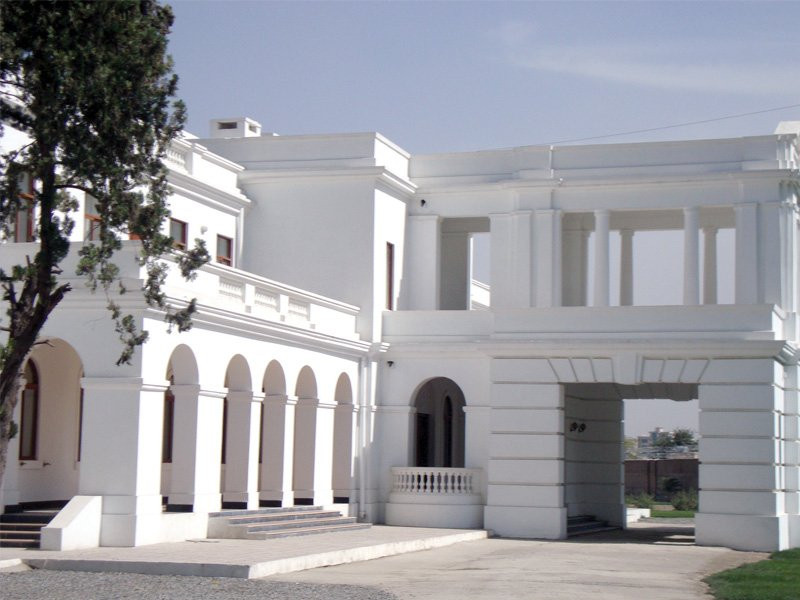 ---
KABUL:
The Pakistan embassy in Kabul dismissed on Sunday reports of the consulate's closure and relocation of some diplomats, terming them as being factually incorrect.
"The Embassy has seen some media reports regarding closure of Pakistan Consulate General in Mazar-e-Sharif and relocation of its diplomats in Kabul," said an official communique released by the consulate.
"The Embassy would like to state these reports are not factual. The Consulates General of Pakistan in Afghanistan including Mazar-e-Sharif are open and functioning normally," it added.
The consulate further stated that, "No diplomat from any of the Consulates General has been relocated."
However, it added that "due to deteriorating situation of Covid-19 in the country, Embassy and all Consulates General in Afghanistan including Mazar-e-Sharif have temporarily closed its consular sections for issuance of manual visas."
"Online visa services are operational and issuing visas on daily basis," the embassy maintained.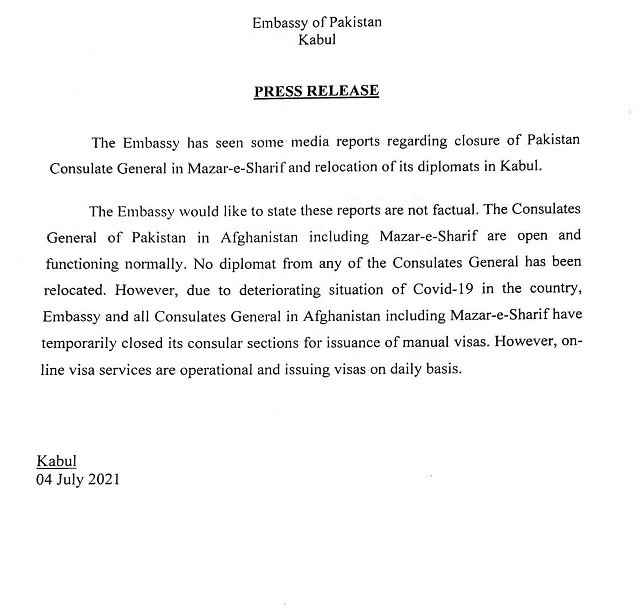 On June 28, the Foreign Office rejected a statement issued by the Afghanistan Foreign Ministry claiming that the banned Tehreek-i-Taliban Pakistan (TTP) did not operate on Afghan soil.
Denying the allegations in a statement of its own, the FO asserted that Afghanistan's claim implying the presence of the militant group in Pakisan was false.
Responding to the claim, FO spokesperson Zahid Hafeez Chaudhri said the Afghan soil has always been used against Pakistan and there were reports of presence of terrorists along the Afghan border.
The Afghanistan Ministry of Foreign Affairs said on Sunday that the TTP was neither founded in Afghanistan nor did it operate on its soil.
"This movement along with other terrorist groups is recognised as the enemy of peace, stability, and prosperity in Afghanistan and the region, and the Afghan government fights against this terrorist outfit like any other terrorist group without discrimination," the Afghan foreign ministry's statement read.
COMMENTS
Comments are moderated and generally will be posted if they are on-topic and not abusive.
For more information, please see our Comments FAQ