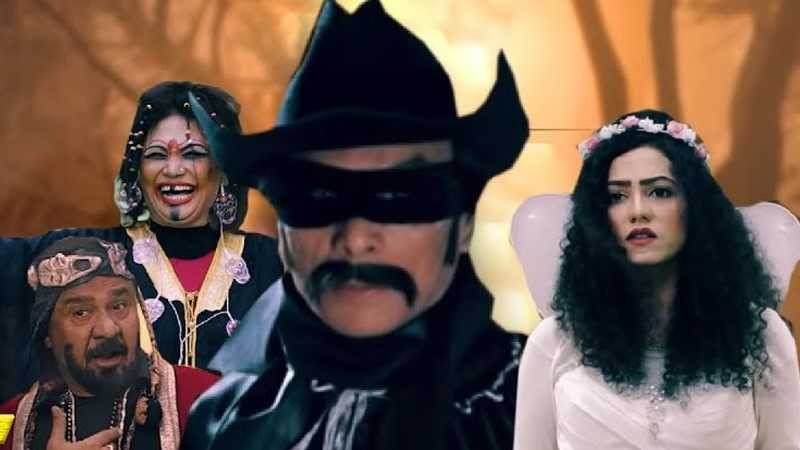 ---
LAHORE:
Another season of the sequel of popular 90s television serial Ainak Wala Jin is on air on a private TV channel. Titled, Return of Nastoor, the show features characters like Zakoota, Bil Batori and Hamoon Jadugar.
Ainak Wala Jin, which aired on PTV from 1993 to 1996, became one of the most popular drama serials of the time. A large number of its fan following were the children who couldn't help but be fascinated by the magical world of the show. Due to its high demand, it was recreated for children of current times in the form of Return of Nastoor.
"In the past two decades, a number of dramas have aired on PTV and various private TV channels. But it's a tragedy that not a single one of them was created for children," Return of Nastoor's maker and Ainak Wala Jin's actor Haseeb Pasha told The Express Tribune.
Pasha added, "The success of the drama's first episode has given us the confidence to continue creating similar shows in the future. But I am sad that my colleagues Munna Lahori and Nusrat Ara are not here to witness this today."
He went on to reminisce the times he and his colleagues were all the rage when Ainak Wala Jin was popular and running. "We were invited every event but it's a bitter tragedy how we were ignored later. Some of my colleagues faced many difficulties in life that no one knows of," he continued.
After the conclusion of the A Hameed masterpiece, most of Ainak Wala Jin's actors were left strapped for cash. Shahzad Qaiser, who played Nastoor in the hit 90s show, lost his left eye with his right eye barely holding up. He detailed his tragic story in 2016 after 20 years of silence. "I came to Karachi and stayed in a hotel for three months but all of the channels [including PTV] refused to air Return of Nastoor, saying they don't have a children's time slot," he told ET. "They have time to air programs like Hanuman and Chota Bheem but not a show like Ainak Wala Jin?" he asked.
Nevertheless, Pasha has promised that season 2 of the Return of Nastoor is contemporary and well within children's liking.
COMMENTS
Comments are moderated and generally will be posted if they are on-topic and not abusive.
For more information, please see our Comments FAQ