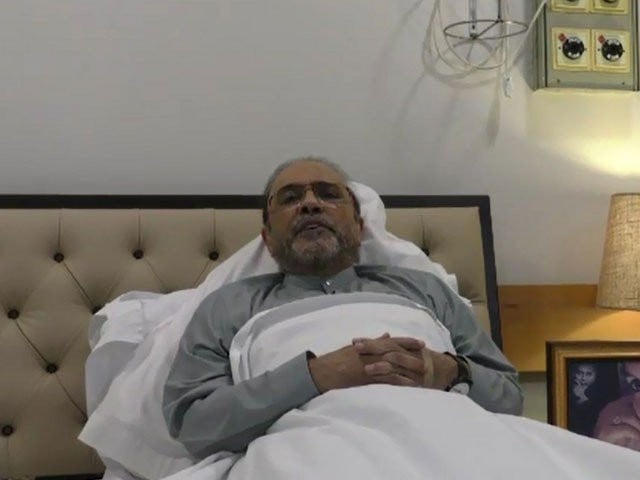 ---
ISLAMABAD/ KARACHI:
Former president and Co-Chairperson Pakistan Peoples Party (PPP) Asif Ali Zardari has reportedly been admitted to a private hospital in Karachi on the advice of his doctors, said sources in the Bilawal House on Friday.
The sources added that the former president 'fell ill due to the exertion and exhaustion from travelling for court appearances and the budget session'.
In view of his father's illness, PPP Chairman Bilawal Bhutto Zardari has arrived in Karachi from Islamabad.
Read: 'Borrowed' govt doesn't actually exist: Asif Zardari
The former president's daughter Bakhtawar Bhutto Zardari, along with her husband, also arrived in Karachi from Dubai.
Last year in October, Zardari was shifted to an intensive care unit of a private hospital in Clifton as he was reportedly suffering from a chest infection and his blood sugar level had fallen to an alarming level.
The PPP co-chairperson's personal physician Dr Asim Hussian had maintained that the former president was not feeling well and a team of health experts was constantly monitoring him and carrying out his medical tests.
COMMENTS
Comments are moderated and generally will be posted if they are on-topic and not abusive.
For more information, please see our Comments FAQ