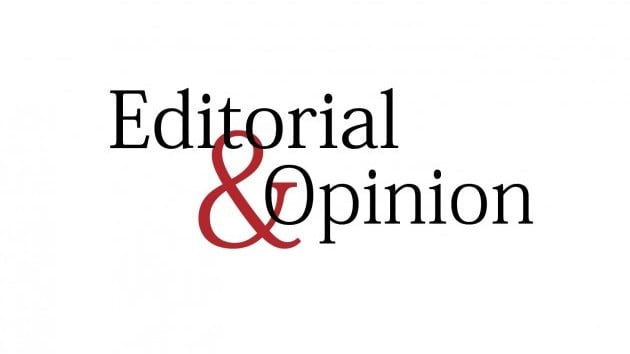 ---
Fayez Afzaal. Nine years' old.
The only survivor of an Islamophobic attack that occurred on June 8, and left three generations of the same family dead.
How does one process such targeted hate and violence at such a young age, I ask?
While many were shocked and blindsided by the mass murder, the recipe for this tragedy has long been in the making. Although Islamophobia has been around for a long time, there has been a significant increase in anti-Muslim sentiment since 9/11 congruent with a rise in old-line racist creeds as well as increased xenophobia. Though the Covid-19 pandemic provided the right set of circumstances for uniting the international community, unfortunately, it seems to have perversely amplified Islamophobic sentiments. Mosques are being increasingly vandalised, Muslim women in hijabs are incrementally being assaulted, public racist confrontations and Islamophobic graffiti are fast becoming a norm. Of course, not to be forgotten is the online hate which continues to propel Islamophobia.
The UNHRC report titled "Countering Islamophobia/Anti-Muslim Hatred to Eliminate Discrimination and Intolerance Based on Religion or Belief", released in early 2021, notes an overall rise in Islamophobic incidents around the globe and states that negative and ex parte portrayals of Muslims in the media have contributed to the rise of Islamophobia. In its severe appraisal, it postures that governments around the world should do more to combat anti-Muslim hatred.
Ever since he took office in 2018, Prime Minister Imran Khan has been very vocal against rising Islamophobia and the grave global consequences of this trend. His drive to curb Islamophobic progression can be seen at the forefront of Pakistan's international engagements. An enprint of this year is evidence of this where high-level meetings during tours of Egypt, Iran, Iraq, Saudi Arabia, and Turkey have all had an exclusive focus on how to curb anti-Muslim rhetoric and crime.
In the backdrop of this year's nationwide protests (in April) against France trying to justify the publication of sacrilegious caricatures of Prophet Muhammad (peace be upon him), PM Imran pressed the OIC to work immediately to counter Islamophobia. The deadly attack in Canada further fueled his resolve and he has been tirelessly highlighting the need for cumulative global action to counter growing false narratives against Muslims as well as pushing for a resolution against Islamophobia at the UNGA.
In 2019, Pakistan proposed a six-point plan at the UN directed at countering racism and religious hatred. The then Pakistan ambassador to the UN, Maleeha Lodhi, also highlighted the need for legislative tools to address the issue. Concurrently, in the same year's OIC meet, PM Imran underscored the necessity of having an anti-Islamophobia strategy, upbraiding all ideas that link any religion to terrorism.
During a passionate 50-minute speech in the UNGA in 2019, Imran highlighted the global impact of anti-Muslim sentiment and called attention to how Islamophobia is being used as a tactical weapon by India to subjugate the Kashmiris and delegitimise their struggle under the banner of 'Islamic terrorism'.
In 2020, he wrote letters to Muslim leaders where he advised addressing the knowledge gap regarding Muslim sentiments, particularly in non-Muslim countries. He also wrote a letter to Facebook CEO Mark Zuckerberg to take down Islamophobic content. At the 2020 Shanghai Cooperation Organisation conference, he again underscored the need for bridging gaps between all faiths. This year, March 15 was observed as the International Day to Combat Islamophobia as a result of Pakistan's proposal at the OIC last year.
Synchronal to the saying that "in the middle of difficulty lies opportunity", heightened Islamophobia also presents an opportunity for the world to unite and cumulatively denounce hatred. Pakistan is already making strides in this direction and the rest of the world should follow.
Published in The Express Tribune, June 30th, 2021.
Like Opinion & Editorial on Facebook, follow @ETOpEd on Twitter to receive all updates on all our daily pieces.
COMMENTS
Comments are moderated and generally will be posted if they are on-topic and not abusive.
For more information, please see our Comments FAQ