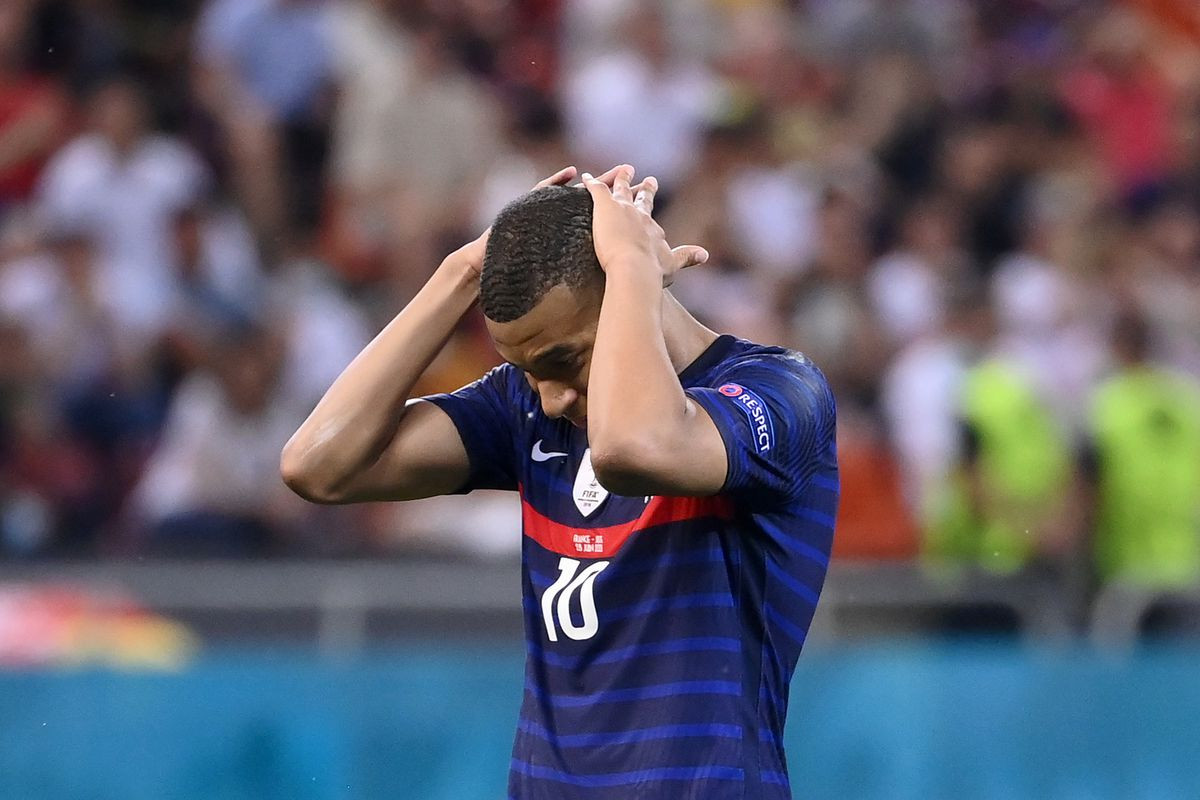 ---
BUDAPEST:
France forward Kylian Mbappe has apologised for missing the decisive spot kick in Monday's 5-4 shootout loss to Switzerland that saw the world champions crash out of the European Championship in the last 16.
Switzerland scored twice in the final 10 minutes in a thrilling 3-3 draw and, following a goalless extra time, prevailed in the shootout after goalkeeper Yann Sommer saved from Mbappe.
Mbappe said France were "incredibly sad" after exiting the tournament and that his miss would keep him awake at night.
"I'm sorry about this penalty. I wanted to help the team but I failed," Mbappe wrote on Instagram.
"It's going to be hard to sleep after this, but unfortunately these are the ups and downs of this sport that I love so much.
"The most important (thing) will be to get back up again even stronger for future commitments. Congratulations and good luck to the Swiss team." Switzerland face Spain in the quarter-finals on Friday.
We showed weakness: Deschamps
France coach Didier Deschamps said his team had shown weakness after the world champions threw away a two-goal lead and were eliminated from Euro 2020 after a penalty shootout loss to Switzerland in the last 16 on Monday.
Having trailed 1-0 at the break, France got a reprieve when the Swiss missed a penalty and Deschamps' side then roared into a 3-1 lead with two goals from Karim Benzema and a wonderful strike from Paul Pogba.
But two late goals from Switzerland took the game into extra time and then penalties which ended in defeat after Kylian Mbappe failed with the final spot-kick.
"We did what we needed to in order to go 3-1 up and then we showed weakness, something unusual for us. Losing on penalties is always cruel for a team," Deschamps told TF1.
"Kylian Mbappe is incredibly sad, as are all the players, but nobody can be upset with him as he took on the responsibility of taking the fifth penalty," he added.
COMMENTS
Comments are moderated and generally will be posted if they are on-topic and not abusive.
For more information, please see our Comments FAQ