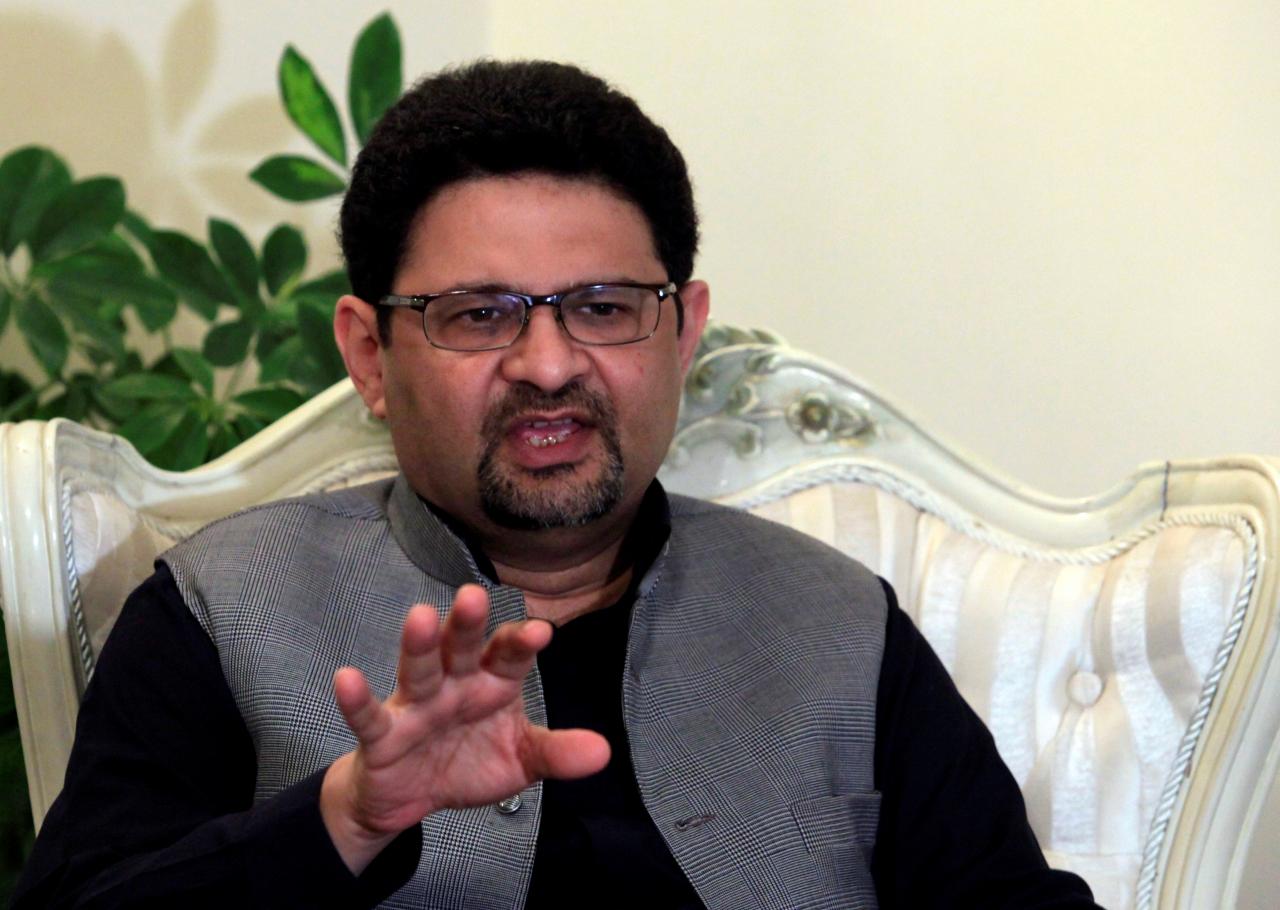 ---
KARACHI:
Claiming that it is the failure of the PTI led government to drag the country out of the Financial Action Task Force (FATF) gray-list, former finance minister Muftah Ismail has said it was during the PML-N's rule that the country had managed to come off the FATF blacklist.
"During our government, the country came off the FATF blacklist. First we were put on the gray list and later on the whitelist. Before the end of our government, Pakistan went into gray again.
"The PTI government has, however, failed to convince the FATF in the last three years to put it again on its whitelist," Miftah said on Sunday while addressing a news conference.
The FATF on Friday retained Pakistan on its grey list despite the country meeting 26 of the 27 conditions and handed it over a new six-point action plan, keeping Islamabad exposed to global pressure tactics.
The FATF— the global body working to combat financing of terrorism and money laundering – announced its decision at the conclusion of the watchdog's five-day virtual plenary meeting under the German presidency of Marcus Pleyer.
However, the FATF noted that Pakistan had completed all but one of the 27 items in the action plan and it had decided to keep it under "increased monitoring".
Read FATF retains Pakistan on its grey list
"The FATF encourages Pakistan to continue to make progress to address as soon as possible the one remaining CFT (combating the financing of terrorism)-related item by demonstrating that TF (terror financing) investigations and prosecutions target senior leaders and commanders of UN designated terrorist groups," according to the global body.
The remaining action item was the most significant among all in the view of the member countries including the US and India, which have circled Pakistan through the FATF platform.
Miftah also lambasted the government for the ongoing gas load shedding. "There is a shortage of gas in the country. If there is a shortage in June, what will happen in December," he said.
The PML-N leader said gas load shedding is taking place all over the country and that pressure is low, adding that last year gas was available at three to four dollars but the government did not purchase it. However, he said, now the government is purchasing it for $7-8.
"There is also a shortage of gas in the residential areas of Karachi. They are generating electricity at Rs20 per unit from diesel. We had decided that furnace oil would not be used for power generation," he said.
Miftah Ismail said electricity was generated from furnace oil in November and December last year. "If electricity is plentiful, then why is there load shedding?"
He asked the government to stop lying. "Two gas cargoes are not being brought to Karachi and furnace oil is being used because you have no choice," he added.
COMMENTS
Comments are moderated and generally will be posted if they are on-topic and not abusive.
For more information, please see our Comments FAQ