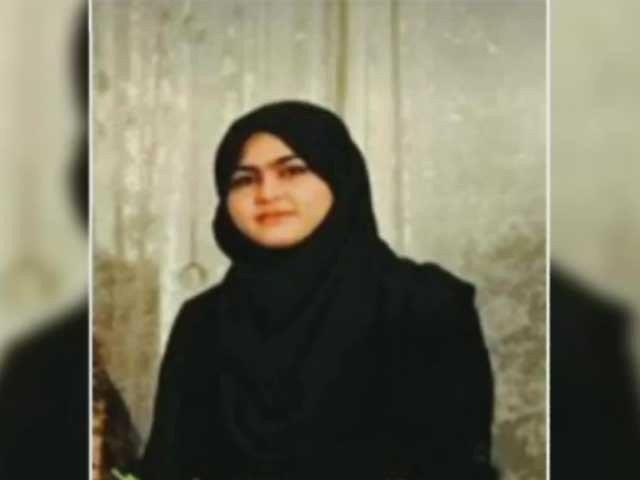 ---
PESHAWAR:
A district and sessions court in Peshawar has announced its verdict in the murder case of a medical student, Asma Rani, sentencing the prime accused to death.
District and Sessions Judge Ashfaq Taj on Friday handed down the death sentence to Mujahidullah Afridi but acquitted two other accused, Siddiqullah and Shahzeb. The judge delivered his judgment at a court set up at the Central Jail Peshawar in view of security concerns.
Medical student Asma Rani was killed in Kohat in 2018 for refusing a marriage proposal. In a video statement recorded before her death, the victim had identified Afridi as the assailant.
The Khyber-Pakhtunkhwa (K-P) police had later arrested Afridi with the help of Interpol from the United Arab Emirates (UAE), where he had fled after committing the crime. The case was later transferred from Kohat to Peshawar on the orders of the Peshawar High Court (PHC).
On July 30, 2020, a three-judge bench of the Supreme Court ordered the authorities to hold the trial for Asma's murder in a regular court, rather than an anti-terrorism court (ATC).
Read Three killed in the name of honour in Swat, DI Khan
During the hearing, Advocate Raja Amir Abbas – defence counsel for Mujahidullah Afridi – had argued that the victim was killed over personal enmity after she turned down Afridi's marriage proposal and the offence could not be considered a terrorist activity.
However, the lawyer representing Rani's family had maintained that the medical student had been brutally murdered in public and the trial should be conducted by an ATC.
After hearing arguments of both the sides, the court had ordered authorities to remove sections of terrorism from the FIR while also instructing them to hold trial of the accused in a regular court.
The case had come to the limelight after former chief justice of Pakistan Mian Saqib Nisar took suo moto notice of the video of the dying medical student doing the rounds on social media.
COMMENTS
Comments are moderated and generally will be posted if they are on-topic and not abusive.
For more information, please see our Comments FAQ