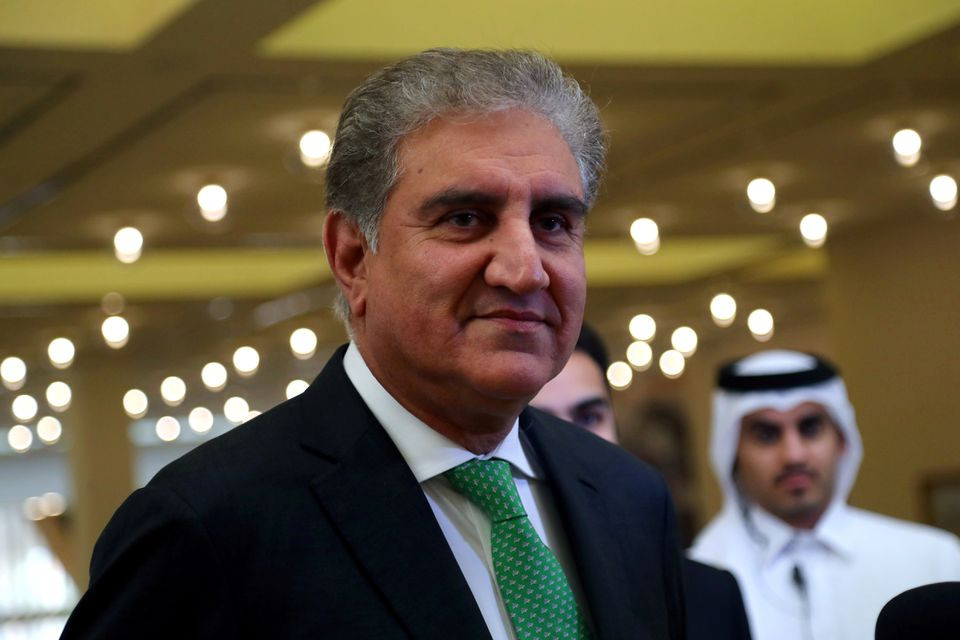 ---
ISLAMABAD:
Foreign Minister Shah Mahmood Qureshi on Thursday expressed concern over growing violence in Afghanistan, saying unrest in the war-torn country affects Pakistan and Iran.
Talking to visiting Iranian special envoy for Afghanistan Muhammad Ebrahim Taherian Fard, who called on him in Islamabad, Qureshi said that rising violence in Afghanistan could strengthen anti-peace forces.
"Only a negotiated political settlement, through an Afghan-led and Afghan-owned political process, would help achieve the desired objective of sustainable peace and stability in Afghanistan," the minister said in a statement.
He urged all the Afghan parties to seize this opportunity and leverage international support for the peace process.
Also read: The Taliban, Turkey and Afghanistan's military situation
FM Qureshi termed the rising violence a matter of great concern and emphasised the need for reduction in the violence leading to a ceasefire.
"Continuation of violence would strengthen the hands of spoilers who did not wish to see the return of peace in the region," Qureshi said.
Highlighting that both Pakistan and Iran have suffered due to instability in Afghanistan, the minister stressed close coordination between the two countries.
He also congratulated President-elect Ebrahim Raeisi on his victory and reaffirmed his commitment to further increase bilateral relations in all areas.
On Wednesday, FM Qureshi had said that India was making attempts to misuse the forum of the Financial Action Task Force (FATF) for political purposes and doing continuous propaganda against Pakistan.
In a statement, he said Pakistan had fulfilled 26 out of 27 recommendations of the FATF Action Plan, therefore, there was no justification for the country to remain on the grey list. "Pakistan has fulfilled maximum technical requirements of FATF," he said.
Also read: Modi-led govt will have to restore IIOJK's special status: FM Qureshi
The statement comes as the five-day virtual meeting of the FATF began on June 21 in Paris. The global financial watchdog will make public its findings on June 25. The foreign minister said that Pakistan took concrete steps to curb money laundering and terrorist financing in the national interest.
He pointed out that Pakistan "inherited" the problem of FATF grey-listing from the previous government. "However, the government of Prime Minister Imran Khan has done its best to get Pakistan out of the grey list," he added.
COMMENTS
Comments are moderated and generally will be posted if they are on-topic and not abusive.
For more information, please see our Comments FAQ