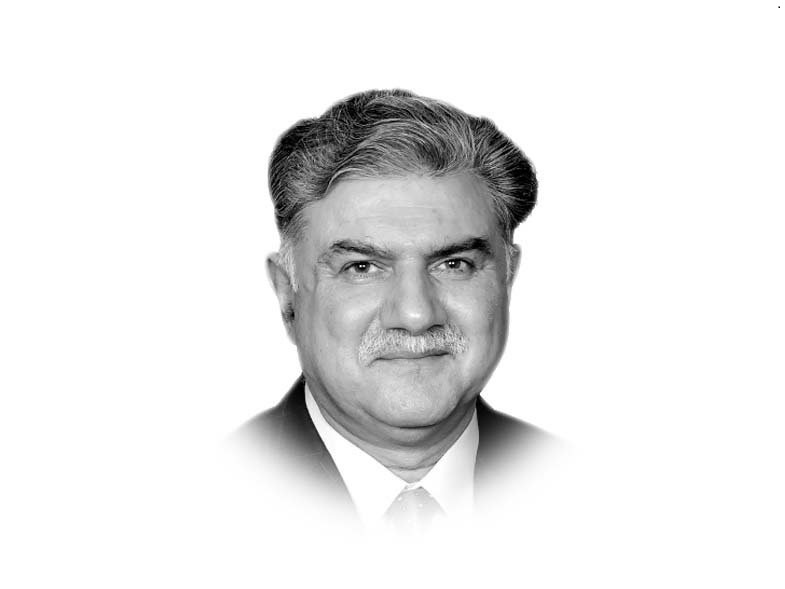 ---
Global Times Pakistan recently conducted perhaps the first webinar, hosting Sohail Shaheen, the Afghan Taliban spokesperson, to discuss the post-US withdrawal scenario.
Shaheen apprised that the Taliban have always maintained extensive security, governance and judicial apparatus across Afghanistan, despite occupation by Allies (the US/West). Ten years ago, the US concluded the futility of military approach leading to the establishment of the Taliban/Islamic Emirate of Afghanistan's Political Office in Doha (2013). That Doha accord underpinned the Taliban's commitment to "not to allow the use of Afghan soil for anti-US/West activities" in return for the "Allies to end the occupation" and that the Americans committed to withdraw all military forces including contractors, auxiliary manpower, and less diplomatic personnel (whom the Taliban are committed to protect) by May 1, 2021.
That the US violated the Doha agreement by unilaterally extending the agreed timeframe to September 11, 2021. Although the Taliban could resume attacks against allied forces over this violation, they demonstrated restraint. Whereas, the US committed over 1,500 ceasefire violations, bombing the Taliban, women and children. Then hiding these violations by media manipulation, maligning the Taliban instead.
He reiterated that the Taliban do not believe in "monopoly of power" and are flexible to have an inclusive "Islamic political dispensation" with no Afghan segment, faction, sect, and/or party being left out or feeling so. As one-party rule has never succeeded in Afghanistan. So, the Taliban are in contact with all Afghans, across the political divide.
That the Taliban have sacrificed over 1,000 fighters, to cleanse eastern and northern Afghanistan from Daesh (IS)… propped under the US watch. The Taliban defeated Daesh under circumstances, where Allies were targeting the same Taliban forces battling Daesh. That almost 2,600 IS soldiers were made to surrender. And the continuing bombing by Daesh (Kabul school bombing and funeral attacks, etc) is used to malign the Taliban.
He reiterated that the Taliban want a prosperous Islamic Afghanistan in an environment of regional amity and cooperation, where they seek friendly relations with all countries especially Pakistan. He re-affirmed not allowing any group and/or entity to "use the Afghan soil against any regional and/or other countries."
Shaheen desired post-withdrawal peace, trade, economic development and cooperation. He, however, cautioned about American/Afghan spoilers, who should be jointly resisted; especially their opposition to CPEC. That no side should impose its will on the other. He hoped Pakistan would not allow US bases/logistics to be used against Afghanistan.
The latest ground military situation makes the Taliban reconciliation more meaningful. As of now, the Taliban Summer Offensive 2021 is in full swing in more than 25 out of 34 Afghan provinces. The Taliban have captured over 87 districts in all provinces. In Kandahar, Helmand and Paktia provinces and elsewhere, divisions, brigades and regiments of the Afghan National Army (ANA) and some Dostum troops have surrendered along their weapons and equipment. Taslim or surrenders were facilitated under Taliban persuasion or by rural elders. Some Afghan Air Force (AAF) pilots have absconded. And all this is happening while Allied troops are still there.
In media clips, the Taliban seem emphatic about their positive image while dealing with surrendered troops. Their recent messaging about women and minorities, especially women's right to education and employment, is a welcome departure from their hardliner views, a quarter century ago. One had stated that the recent crop of Taliban has a relatively modernist outlook and are sensitive to their media image.
Kandahar Airfield, once one of the largest US bases, was quietly shuttered in May, so Bagram near Kabul is now the hub for withdrawal. Bagram is critical to diplomatic corps in Kabul, for sustenance and likely evacuations. NATO is examining Turkey's request to deploy Turkish-Hungarian and possibly Pakistani troops for its protection. Turkey maintains a 500-strong (and the largest) contingent in Afghanistan and is negotiating financial arrangements.
Meanwhile, the Taliban have asked Turkey to leave alongside other NATO nations. The Taliban's refusal to attend Istanbul parleys reflects their deep-seated hostility for Rashid Dostum, the "butcher of Sheberghan", who is frequently hosted and provisioned by Turkey. Brotherly Turkey needs to re-burnish its image among Pashtun Taliban, to be able to protect Bagram on the US asking; an important undertaking for Turkey to inject positivity in Turko-US relations.
The US military would like to continue using the 'Combined Situational Awareness Room' to coordinate (on WhatsApp) air support for ANA from a yet undetermined location. USAF will likely operate from bases in the Middle East (Qatar/Bahrain/KSA) or from aircraft carrier, USS Eisenhower in the Arabian Sea; significantly reducing 'loiter time'… as carrier-based jets need frequent midair refueling. Former Soviet republics bordering Afghanistan (Tajikistan, Uzbekistan) are adamant to house US troops, without Moscow's blessing; and Pakistan has publicly balked at the idea of the reprovision of Shamsi airbase.
Consequently, the US would have curtailed response options on ground besides losing intelligence.
The US aim to withdraw over 6,000 contractors (calling it "Go to Zero, G2S") would affect air-worthiness of the AAF, that is now completely reliant on contractor support for maintenance. The US is considering coaching lesser-trained Afghan mechanics over video links.
Following on from above, western claims of ANA withstanding Taliban onslaught for up to six months beyond September 2021 are suspect. Although Gen Milley, chairman of the US Joint Chiefs of Staff, cautiously told reporters in May that falling of the Kabul regime and Taliban automatically winning "is not a foregone conclusion", citing "significant military capability" of the Afghan government.
In summer 1996, the Taliban assaulted Kabul from multiple directions, swiftly advancing in 4x4 Toyota pick-ups, forcing retreat on Northern Alliance under Gen Dostum in their tanks; which was the subject of many jokes later. By September, most of Afghanistan (less Panjshir Valley/north of Shomali Plains) was in their hands, and they were at Kabul's eastern gates. Kabul fell on September 27, 1996, and stalwarts like the 'Lion of Panjshir' Ahmed Shah Massoud, Dostum, Marshall Faheem and Abdullah Abdullah et al ran for their lives… some never to return. The ensuing exodus, mayhem and bloodshed were terrible.
This time around, though the Taliban are more systematically consolidating their grip; some subdued local retribution by their rank and file is possible, irrespective of a political settlement. Afghans are a wild lot. However, full-blown civil war is not likely because the erstwhile warlords are gone, all sides are sensitive to the futility of violence and the Taliban dominance is accepted by most, in behind-the-scene parleys.
Violence reduction should lead to intra-Afghan dialogue and an agreed interim government. Pakistan needs to nudge Afghans towards a 'practically possible solution' while always standing in the right corner.
Published in The Express Tribune, June 24th, 2021.
Like Opinion & Editorial on Facebook, follow @ETOpEd on Twitter to receive all updates on all our daily pieces.
COMMENTS
Comments are moderated and generally will be posted if they are on-topic and not abusive.
For more information, please see our Comments FAQ