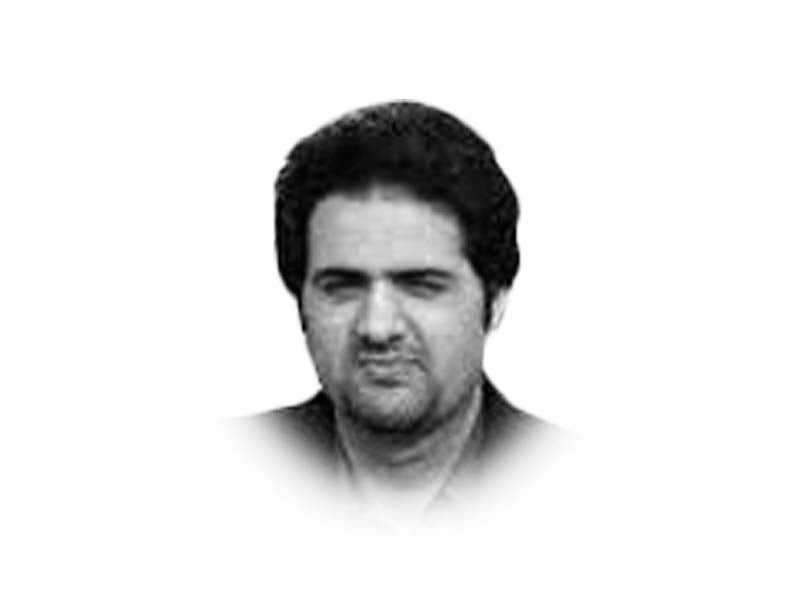 ---
President Joe Biden refused to invite Pakistan to the climate change summit despite Pakistan being the fifth most vulnerable state to the effects of climate change. However, he sent his CIA chief on an almost secret trip to Islamabad to ask Pakistan to give the US bases from where the latter would indulge in a serial killer fantasy in keeping an eye over the place where it killed countless innocent people. But this time it was Imran Khan who refused to be invited to a lost cause. While the CIA chief's trip was done quietly, the Pakistani refusal came very publicly.
This is the tabdeeli that Imran had promised. This issue is not getting the attention it deserves. This refusal represents a change not only in Pakistan's foreign policy, but more importantly, in Pakistan's domestic policy. Unlike before, now the aspirations of Pakistan's people are given importance. Pakistanis absolutely do not want their land to be used to launch attacks against Afghanistan because they do not want Afghanistan's land to be used in attacking Pakistan. In that way, Pakistan wants nothing different than what the US wants: that the soil of Afghanistan should not be used in executing attacks against their countries respectively.
Previously, under martial law and civilian regimes, Pakistan always allowed its land to be used by Americans as they saw fit in whacking people, such as the Badaber base in Peshawar, Shamsi airbase in Quetta, and so forth. Those tacit agreements made between the US and Pakistan represented three things mainly: one, the harming of Pakistan's national security; two, the denial of democratic rights of the people of Pakistan; three, defogging America's hypocrisy in singing songs of democracy but encouraging the undemocratic practices abroad for its selfish interests.
Today, Pakistan is an enabler of peace and an anti-war agent. Before, Pakistan was almost always an enabler in America's wars. Today's Pakistan is refusing a chronic bad habit and embracing a change for the nation's health. That itself is a major cause for celebration. The other distant parallel I can think of is Pakistan helping America achieve diplomatic relations with China during the Nixon-Ayub era.
What is said is the policy. There is no gap between speech and action, which was previously the norm. PM Yousuf Raza Gilani in 2008 is reported to have said: "I don't care if they do it as long as they get the right people. We'll protest in the National Assembly and then ignore it." There used to be no man inside those American drones, which killed innocent civilians. Similarly, there used to be no man sitting in the PM House in Islamabad. That has changed. Imran, sitting next to Trump inside the White House in his shalwar kameez and Peshawari chappal, had said that Pakistan would be straightforward with America under his leadership. And that is exactly what is happening right now. Pakistan doesn't want to take sides in the charged environment of Afghanistan and that is what Pakistan said.
This refusal is a profound change also because Pakistan for the most part throughout its history has been driven by the idea of 'borrowed power' so as to counter the bigger Indian military, which has always been aggressive toward Pakistan. It is abandoning that mindset too. It wants US friendship but based on its own terms. Pakistan is not open for business as usual. Pakistan's sovereignty is no more for sale.
Khan published an op-ed in The Washington Post this week highlighting Pakistan's stance to the world. The basic story for the world is that America wants war and Pakistan wants peace. America is asking for Pakistan's help in continuing the war and Pakistan is giving a counter proposal asking America to join it in the cause of peace. If that is not a profound change, I don't know what is.
Published in The Express Tribune, June 24th, 2021.
Like Opinion & Editorial on Facebook, follow @ETOpEd on Twitter to receive all updates on all our daily pieces.
COMMENTS
Comments are moderated and generally will be posted if they are on-topic and not abusive.
For more information, please see our Comments FAQ