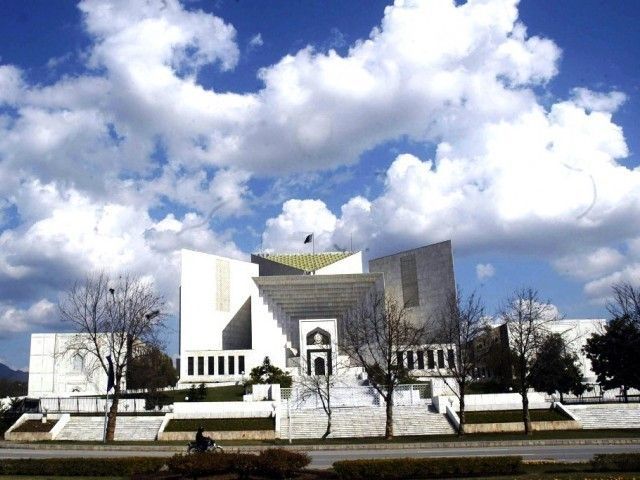 ---
ISLAMABAD:
The Supreme Court (SC) on Tuesday issued a contempt notice to PPP activist Masood ur Rehman Abbasi over his speech against Chief Justice of Pakistan (CJP) Gulzar Ahmed.
A four-member larger bench, presided by Justice Umar Ata Bandial, heard the contempt proceedings today, which were initiated against Abbasi a day before.
Earlier, the 23rd Executive Committee of the Supreme Court Bar Association of Pakistan (SCBAP) also condemned Abbasi's behaviour when it was briefed regarding a video clip in which Abbasi was using foul language against the CJP.
"PPP's Masood ur Rehman Abbasi made sarcastic and rude remarks against Chief Justice of Pakistan," the court remarked during the proceedings. "Masood ur Rehman is the General Secretary of Pakistan Peoples Party in PS-114 constituency. The Sindh government should ensure compliance with the notice of reasons."
Read More: CJ reprimands FIA DG over contempt of court
Justice Bandial remarked that Abbasi used highly derogatory words against the chief justice.
The speech was made in a 'very angry tone' against the chief justice, remarked apex bench member Justice Ijazul Ahsan.
The counsel for the federal government prayed upon the top court that hate speech falls under the jurisdiction of the FIA, therefore a notice should also be issued to the agency.
The SC ordered the FIA and PEMRA to compile and submit the objectionable material and also ordered the Sindh inspector-general to ensure Abbasi's presence during the next hearing.
The court also issued notices to the attorney general for Pakistan, Sindh government and adjourned the hearing till Monday, June 28.