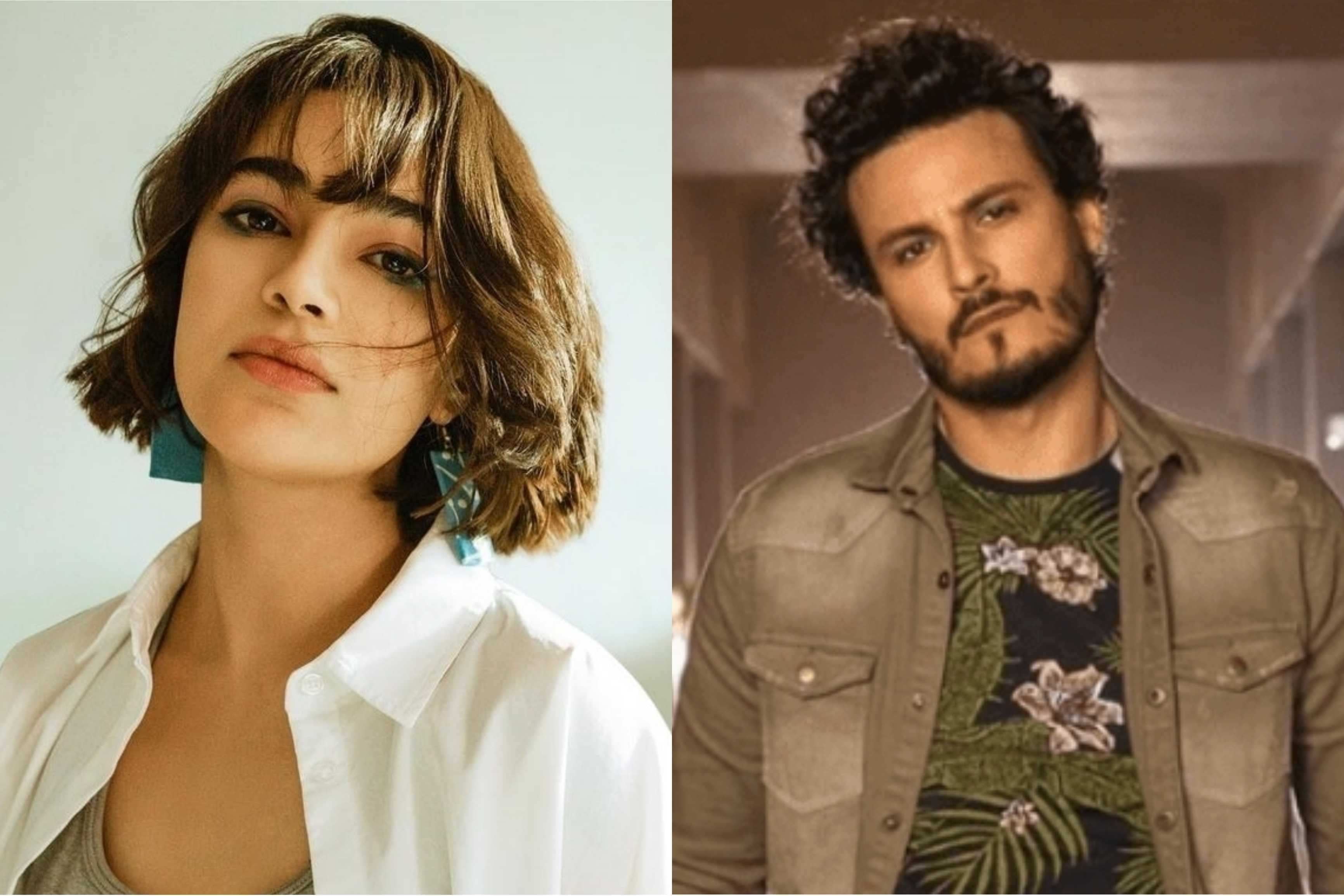 ---
Several members of the showbiz industry have spoken up after Prime Minister Imran Khan made controversial statements about the cause of sexual violence in Pakistan. The statements triggered a debate that swept the country's social media, with several celebrities taking to their platforms to speak up against the PM's victim-blaming. Many called out the PM for blaming women's clothing soon after news of child molestation by prominent cleric Mufti Aziz-ur-Rahman in a madrassah surfaced online. Actor and comedian Osman Khalid Butt took to Twitter to explain how the root cause of rape is not temptation and lust, but power.
Actor Armeena Khan tweeted about how even if women were to lock themselves away, a rapist would attack an animal in her place.
She also added that women have also been sought out in their homes and that the rapist is the only one at fault.
Frieha Altaf highlighted that a large percent of the victims are children, many of them are boys.
Singer Meesha Shafi asked how, according to the PM's logic, a child's clothing leads to rape.
Saheefa Jabbar Khattak took to her Instagram stories to ask the PM how he could make such statements when innocent little girls who have been victims of sexual violence are awaiting justice.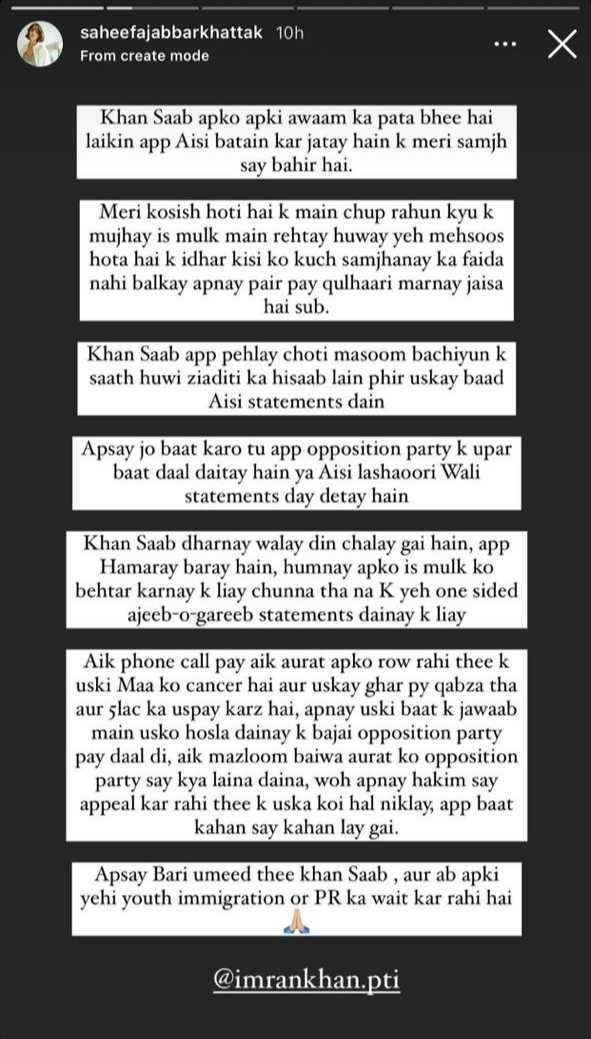 The premier had said during an interview on HBO, "If a woman is wearing very few clothes, it will have an impact on the men, unless they're robots. I mean it is common sense." When asked by the interviewer about how such an act can provoke acts of sexual violence, the PM answered, "It depends on which society you live in." He further added, "If in a society people haven't seen that sort of thing, it will have an impact [on them]. Growing up in a society like yours, maybe it won't impact you. This cultural imperialism… Whatever is in our culture must be acceptable to everyone else."