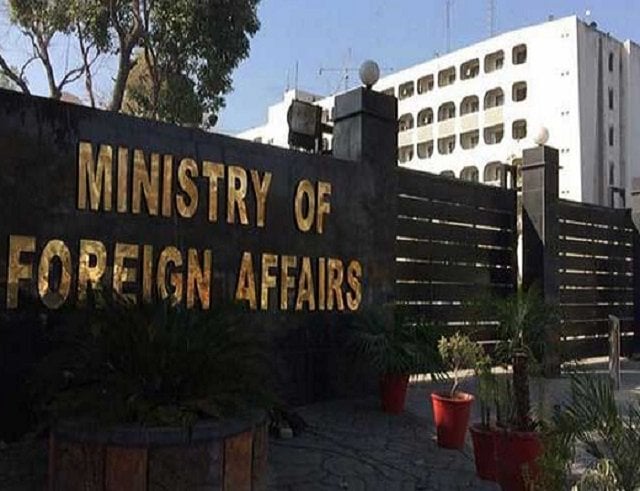 ---
ISLAMABAD:
Pakistan on Monday strongly condemned the recent attacks launched by Houthis towards the southern region of Saudi Arabia and reaffirmed its support to the kingdom's security.
"Pakistan reaffirms its full support and solidarity with the brotherly Kingdom of Saudi Arabia against any threats to its security and territorial integrity," read a Foreign Office statement.
The statement said the attacks threatened the lives of people besides violating the territorial integrity of the kingdom, adding: "we call for immediate cessation of such attacks."
Read more: Pakistan condemns Houthi drone attacks on Saudi Arabia
It read: "It is commendable that the coalition forces successfully intercepted the explosive-laden drones and destroyed them."
Saudi Arabia's air defences "destroyed 17 drones" launched toward the kingdom's southern region on Saturday. The Council of Arab Interior Ministers expressed its strong condemnation and absolute rejection of the terrorist attacks.
Arab countries and organisations have denounced the Houthi attacks targeting Khamis Mushait and Najran using explosive-laden drones.
COMMENTS
Comments are moderated and generally will be posted if they are on-topic and not abusive.
For more information, please see our Comments FAQ