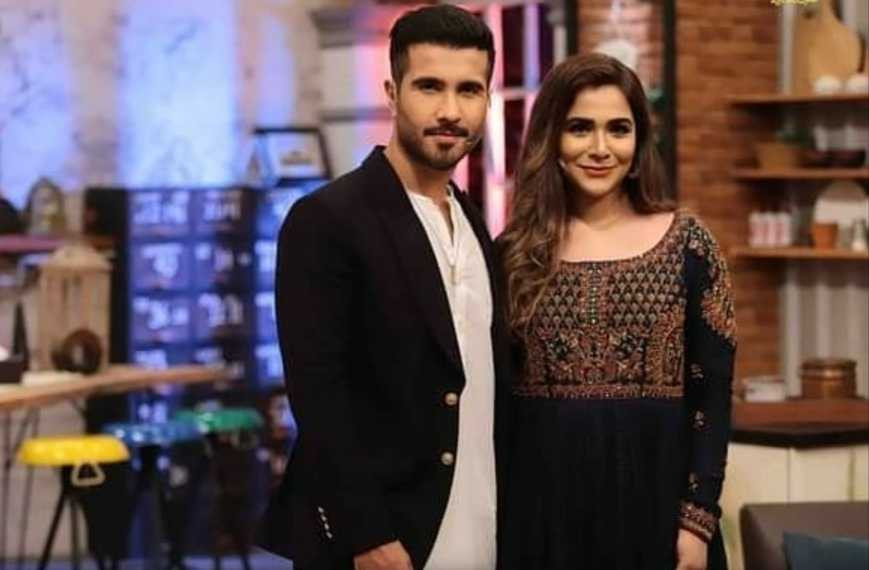 ---
Celebrity siblings Humaima Malik and Feroze Khan recently made an appearance on Time Out with Ahsan Khan, sharing details about their work and family life. Both siblings have been making waves in the showbiz industry with their work as well as their controversial opinions at times. They are known to share a great bond, with Humaima explaining that her feelings towards her brother are rather motherly.
"I get very happy every time someone praises my brother. It's a motherly feeling," she shared. The Bol actor, who has another younger sister and older brother, explained that Feroze is the sibling she is most attached to. "My sister asked me who I loved more, her or Feroze. I started looking here and there because Feroze is on one side and everyone else is on another. He also knows this and so does everyone else. Dua is the youngest, but brothers are very loveable. Everything about him is just so amazing. He's more like a kid to me."

Feroze explained that it was their parents' criticism that made the siblings excel in showbiz. "To be honest, this is because our parents pointed out our mistakes and critiqued where it was needed. I think the newer generation minds criticism," said the actor. "We were told when our posture wasn't correct or if we weren't sitting properly. We were told to watch our tone while talking to someone and not to appear distracted, and all this grooming helps us to date."

On his career trajectory, the Khuda Aur Mohobbat actor shared that he believes everything is a result of Divine planning. "I am a very strong believer that we can't even wish for something without God's will. So everything that is happening and every day that is coming into your life is a written down story for you." Elaborating on his previous decision to quit acting, he said, "It came to a point where I had to decide whether I'd follow my passion or my roots. So I picked my roots, but when I looked back at the decision I made, I thought how about using this platform for a bigger purpose. The enemies of our faith and of humanity, countries like Israel, openly kill children and the world doesn't utter a single word. That's where the purpose comes into play."
Speaking about the secret to her success, Humaima explained that she does not feel she is as well-equipped as the newer generation of actors. "I think everybody is very true to their passion. All the people I am seeing nowadays are way more intelligent than I was. We have social media now. The kids are smarter these days. We weren't as intelligent. We'd do anything. Someone would make us stand in the middle of fire and we'd say 'okay'. Feroze knows his lighting better than I do. I think I've been very lucky and I have had my mother praying for me. Other than that, I feel like having passion is very important," she explained.
Addressing her break from acting, the actor shared that she will be returning to the screen soon. "For as long as I can remember, I have been working. I can't recall my childhood. I started work as a 14-year-old. If you keep at it for so long, your drive eases up a bit. But now I am working on a movie with Sheheryar Munawwar that has a beautiful script. It's an art movie, with a beautiful love story, made for festivals."
Feroze also spoke about marriage, and how he believes one should marry multiple times. "I should have married even sooner. And I feel because you get to learn so much from marriage, and because it's Sunnah, people should marry more than once."
On the topic of religion, Humaima also explained that she would one day want to don a hijab. "I pray to Allah that one day I do take a Hijab and that I make the decision when I can continue it in the long run," she shared.