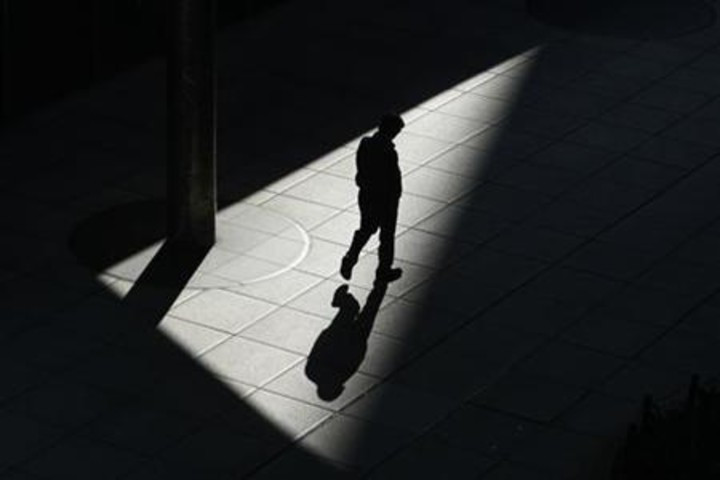 ---
LAHORE:
The son of a poor shoemaker in Lahore, 22-year-old Muhammad Waqas continues to fight the stigma surrounding his intersex condition.
The youth was reportedly born with diphallia, a rare genetic condition. The variation in the youth's physical characteristics at birth made him an intersex individual.
Owing to the social stigma surrounding the uncommon genitilia, people around the differently-abled man often regard his genetic condition as a 'unique disease'.
The father of the differently-abled youth, Ghulam Rasool, also demanded government support for the treatment of his son.
Read more: Woman has rare condition where she can't hear male voices
The condition had existed since his childhood and his family was also fighting social stigma. The youth's family also seeks treatment, if any, for him.
The differently-abled youth's father said that Waqas had suffered mockery at the hands of people who knew about his rare genetic condition, which led him to attempting suicide on two occasions. "My son is facing a crucial time of his life."
Ghulam, who works in Lahore's Machis Factory area, was reportedly disheartened due to the condition and the stigma surrounding the condition of his son. "This condition of my son is the first such case I have ever heard of."
For the past 22 years, no hospital of the province was willing to operate on my son, he added.
"I have spent almost all my property and wealth for the treatment of my son. However, the truth of the matter is that this rare condition still exists. What hurts me most is that my son had to face mockery by the doctors who have seen my son's condition. These doctors instead of doing treatment cracked jokes and laughed at Waqas' situation."
The shoemaker said his family had witnessed their son's diphallia from the time he was born. "After his birth, I went to Mayo Hospital and doctors told me about this rare physical condition. However, doctors told me that his treatment could be possible after a few years as, during childhood, the treatment would be risky."
Also read: A rare condition is turning this boy's hands and feet into trees
However in the past 22 years, I visited almost all major hospitals of Punjab, he stated. "No doctor or surgeon is willing to operate on my son. I am a poor man and also the father of five children. I hardly have enough financial resources to raise my family."
He elaborated, "Some doctors told me that the treatment is possible abroad but how I can afford a trip overseas for my son's treatment. I request the prime minister to take notice of my son's situation."
At the moment, I am going through a worrying time as my son has become suicidal, he explained.
"Waqas was a brilliant boy during his school days until grade six. He secured first position in all classes. However, later his class fellows started joking about him when they found out about his condition."
The shoemaker said, "I went to Waqas' school and pleaded to the other boys to not make fun of him. However, the students continued bullying my son and we were left with no choice but to withdraw his enrollment from this school."
"After the bullying episode, my son discontinued education and now he prefers staying at home," the father claimed.
Speaking to The Express Tribune, Waqas said, "I am suffering from depression and the society has defined my whole life by my genetic condition. I also want to read and write and accomplish my personal goals. I want to make my family proud one day. It is tragic that wherever I seek acceptance, people laugh and make fun of me. The doctors only treat me like a research case and none of them want to do my medical treatment."
Renowned Urologist Dr Nazir said, "Such cases do exist around the world but so far in Pakistan we have not reported these cases. Its treatment is possible at major hospitals but it is still considered as sensitive."