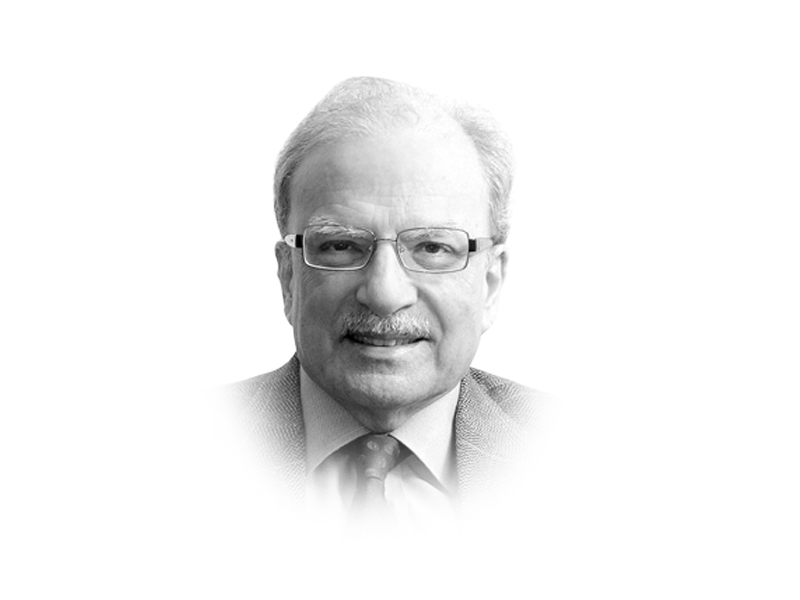 ---
I am writing this column after concluding a short visit to Houston, reportedly the fourth largest city in the United States, after New York, Los Angeles, and Chicago. Because of fairly large-scale immigration into the city, Houston is likely to overtake Chicago and become the third largest urban conglomerate in the US in the not-too-distant future.
The Population Census of 2020 estimates that the rate of increase of the country's white population is slowing down while of the non-white — people of colour as the Americans call them — is increasing. Soon Houston's population will be majority non-white. Most of the coloured people are from Latin America but some are also from South Asia, including Pakistan. This changing complexion of the city is visible even in high-income suburbs such as Sugar Land where I spent a couple of days.
Houston has a large population of people of Pakistani origin, numbering some 60,000 to 80,000 people. This means that the city and its suburbs host more than 10% of the people of Pakistani origin who live in the US. From what I could see, it is a very prosperous community. What was especially pleasing for me is that they have a deep interest in the present and future of the country they have left behind. They had invited me to tell them a bit more than what they already knew about Pakistan.
I spoke at a dinner-reception hosted by the Pakistan Chamber of Commerce USA in collaboration with the Pakistan Association of Greater Houston. The subject of the talk was "Pakistan's economic future in a rapidly changing world". I had prepared a speech and sent it over to Javed Ashraf who was my host and received and conducted me with extraordinary warmth and affection. In our conversations, we discovered we had several common friends in Pakistan. He is a decade and a half younger than me but despite the age difference we had some common experiences. We had done our graduate studies at Government College Lahore and had held senior positions in Pakistan, taking short breaks from our careers in the US. He had served as director of the Institute of Business Administration, Karachi, from 2002 to 2004 and as the vice-chancellor of the Quaid-i-Azam University, Islamabad, from 2014 and 2018.
I chose not to use the written text I had prepared and sent to Ashraf and spoke extempore for more than an hour and quarter. A speaker can always tell from the rostrum if he or she is grabbing the attention of the audience. My audience of some 250 people were fully engaged as I went on. I structured my talk around many stories from my personal experiences. The first part of my speech was to indicate how much sentiment there was among the Muslim population of British India to realise their dream of establishing a Muslim majority country in British India once the British left their colony. I recalled how tears flowed out of my father's eyes when he turned on the radio and heard Shakeel Ahmad announce that he was speaking from "Radio Pakistan". This was at midnight on August 14, 1947. I had never seen my father cry.
Pakistan was poorly equipped when it was born. The new country had no capital, no functioning government, no central bank, practically no industry. I was told a story by a descendant of the Adamjees, one of three industrial families Muhammad Ali Jinnah had persuaded to move to Pakistan from India and lay the foundations of industry in the new country. The other two were the Habibs and the Dawoods. A few days after Pakistan was born, they received a call from the Governor General's House and told that Jinnah wanted to see them. When they arrived at the residence, they were told that the government had no money to pay the salaries to government employees. Jinnah did not know the amount needed so the three wrote blank cheques and told the Governor General to fill in the amount. Two years later when India launched a trade war against Pakistan, it was these three along with others who invested in producing goods for basic consumption. The Indian action served Pakistan well. It moved the country towards rapid industrialisation and made it economically independent of India.
Birth pangs were not the only crisis Pakistan faced; there were several others in the decades that followed. They were handled competently by the governments of the day, often with the help of foreigners — the US and international development banks such as the World Bank and the Asian Development Bank. The International Monetary Fund also stepped in several times to provide the country with emergency assistance.
Switching to the future, I surprised but also pleased my audience when I laid the basis on which one could expect that in the next decade or so, Pakistan could become the Muslim world's "miracle economy". The term was used by the World Bank in its study of the reasons for unprecedented rates of growth in East Asia. Two developments were identified: one, a powerful state that could guide private enterprise to produce goods that had markets in richer parts of the world; two, provision of subsidised finance to enterprises that wished to enter foreign markets.
To achieve miracle growth rates, leadership groups in Pakistan had to do five things: first strengthen the ability of the government to deliver services such as education and healthcare to the citizenry. The empowerment of the Pakistani state, weakened by governments that held power after the departure of Ayub Khan, should be an area of focus for Imran Khan's administration. Two, to change the development paradigm by focusing on the development of sectors with potential. Three, to equip the youth with education and training needed to produce modern services for domestic and foreign use. Four, to work closely with China to orient the ongoing China-Pakistan Economic Corridor investment programme to connect Pakistan with China and Central Asia, including Afghanistan. There is good prospect that Gwadar, with good road and rail connections with China and Central Asia, could become one of the major ports of Asia. Five, to change the structure of economic output in particular, the sector of agriculture. It needs to move away from the production of food grains and fibers and go for high value-added crops and animal products for which there are ready markets in China, the Middle East and Central Asia.
Finally, I spoke about the Lahore-based Burki Institute of Public Policy founded a decade and half ago by Sartaj Aziz and myself. There are now plans to develop BIPP further by giving it the capacity to provide advanced education for those who have already graduated but require skill development in areas needed by a modernising economy. This is the type of work institutions such as those in Boston (Harvard and MIT) and Philadelphia (the Wharton School of Finance) do. The BIPP would need additional finance and expertise to manage this further development. It could be provided by members of the Houston-based Pakistani diaspora. There was interest among several people I met after the lecture to provide this kind of assistance.
Published in The Express Tribune, June 21st, 2021.
Like Opinion & Editorial on Facebook, follow @ETOpEd on Twitter to receive all updates on all our daily pieces.
COMMENTS
Comments are moderated and generally will be posted if they are on-topic and not abusive.
For more information, please see our Comments FAQ