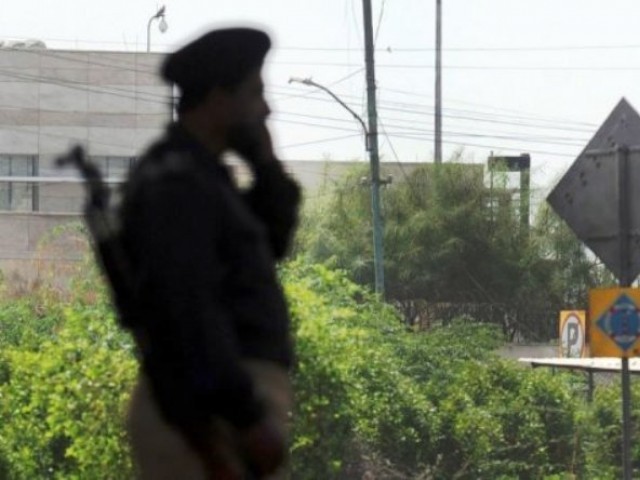 ---
KARACHI:
Three men of a family were allegedly detained and beaten up by cops following a scuffle over breaking of an electricity cable in Qayumabad area late on Friday night.
A scuffle reportedly broke out after a verbal spat between men of the two families when an electricity cable broke on being hit by a truck that was unloading new motorcycles at a showroom.
The showroom owner Rasool Khan claimed that his neighbours called in their relatives serving in the police who allegedly barged into his house and beat up his family members. The cops in a uniform smashed the windows and glass screens of the showroom with fists and kicks and hauled away three men of Khan's family.
Before taking the detained men to the Defence Police Station, the policemen stopped the mobile van on the road and beat them black and blue, ripping their clothes.
The showroom owner claimed that the police officials released all three of the detained men, Ismail, Naimat and Abdul Manan, when they realised that they were filmed while vandalising the house and showroom.
He alleged the cops of tearing their own uniforms so that they can accuse the opponent party of assaulting them.
Published in The Express Tribune, June 20h, 2021.