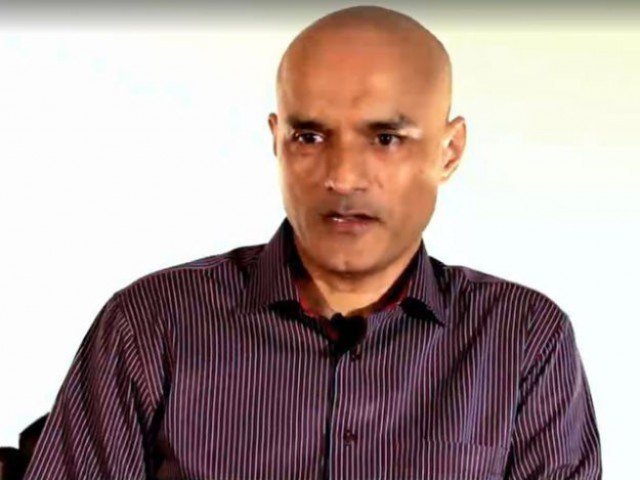 ---
ISLAMABAD:
The Foreign Office on Saturday accused New Delhi of "misrepresenting" the verdict of the International Court of Justice (ICJ) in the case of convicted Indian spy Kulbhushan Jadhav, saying that Pakistan was fulfilling all its obligations under international law.
"It is regrettable that the Indian government has chosen to misrepresent the ICJ judgment which clearly states in Paragraph 147 that Pakistan is under an obligation to provide, by means of its own choosing, effective review and reconsideration of the conviction and sentence of Jadhav," FO spokesperson Zahid Hafeez Chaudhri said in statement.
"In line with paragraph 146 of the ICJ judgment, Pakistan chose to provide Commander Jadhav the right of review and reconsideration by superior courts of Pakistan through the International Court of Justice (Review and Reconsideration) Ordinance, 2020," he added.
"Pakistan's commitment to uphold the ICJ judgment was again reflected by the passage of ICJ (Review and Reconsideration) Bill for Review from the National Assembly."
On Thursday, the Indian ministry of external affairs spokesperson said the law passed by the Pakistani parliament did not create a mechanism to facilitate effective review and reconsideration of Jadhav's case as mandated by the ICJ judgement.
He added that municipal courts could not be the arbiter of whether or not a state had fulfilled its obligations in international law.
The FO spokesperson said the judgment of the ICJ paragraph 118 also required India to act in good faith and arrange legal representation for Jadhav.
"Regrettably, India has been engaging in a deliberate campaign to obfuscate the issue of appointment of a lawyer," he added.
"As a result, the Pakistani government had to initiate proceedings before the Islamabad High Court to request it to appoint a lawyer for Jadhav. The court has repeatedly invited India to clarify its position in this regard but India continues to deliberately politicise the issue."
He maintained that the Indian governments' refusal to avail itself of the legal remedies provided by Pakistan and such statements revealed it nefarious designs to undermine Pakistan's efforts and discredit the ICJ judgment on Jadhav.
On Tuesday, the Islamabad High Court had adjourned the hearing of a government's plea to appoint a counsel for Jadhav for more than three months – till October 5 – on request of the state's top law officer.
At the last hearing of the case on May 7, an IHC larger bench – comprising Justice Athar Minallah, Justice Aamer Farooq and Justice Miangul Hassan Aurangzeb – gave India another chance to appoint a counsel for Jadhav by June 15.
Jadhav, a self-confessed operative of Indian Research and Analysis Wing (RAW), was arrested on March 3, 2016 during a counter-intelligence operation in Balochistan. A Field General Court Martial in Pakistan sentenced Jadhav to death on April 10, 2017 for fuelling terrorism in Balochistan and Karachi.
India later moved the ICJ which stayed the execution pending the final judgment on the case. On July 17, 2019, the ICJ rejected India's appeal for Jadhav's release but ordered Pakistan to suspend his execution.
It ruled that Pakistan would have to review the entire process of the trial and conviction of Jadhav and provide India with consular access. However, India has refused to defend Jadhav at the IHC where Pakistan has filed an appeal against its own military court's order.
COMMENTS
Comments are moderated and generally will be posted if they are on-topic and not abusive.
For more information, please see our Comments FAQ