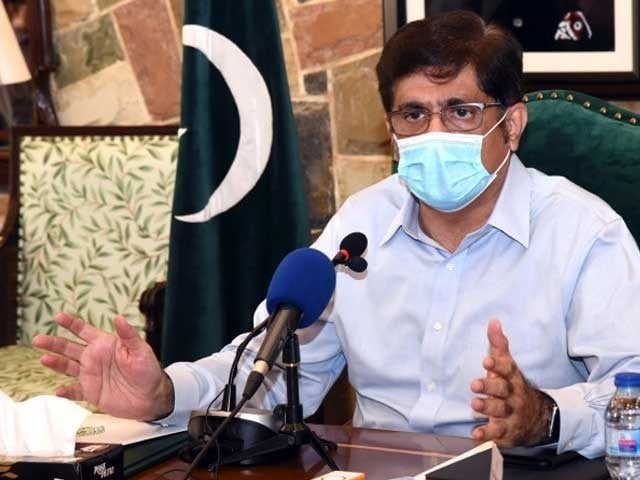 ---
KARACHI:
Sindh Chief Minister Syed Murad Ali Shah urged the World Bank on Friday to allow the provincial government to utilise $11 million saved from different projects for the installation of an oxygen plant and procurement of other Covid-19-related equipment.
This he suggested in a meeting with a World Bank (WB) delegation, led by country head Mr Najy Benhassaine.
The CM said the pandemic was a grave issue and there was a need to provide healthcare accordingly. "We have established the Institute of Infectious Diseases' in Karachi and decided to set up similar facilities at all divisional headquarters." Shah continued there was an urgent requirement to establish an oxygen plant in the province so that it could be supplied uninterrupted to healthcare facilities.
There are 668 ventilators in government hospitals across Sindh, said Shah, adding that the provincial government planned to procure at least 500 more ventilators for hospitals dealing with Covid-19 patients.
Benhassaine assured that the WB supports coronavirus-battling initiatives and the Sindh government's request would be considered favourably.
Water and sewerage project Meanwhile, the meeting was briefed on the progress on the $600m Karachi Water and Sewerage Services Improvement Project (KWSSIP).
The provincial government is funding $120m of the estimated cost of the project. The meeting was apprised that the environmental and social assessment studies of the project components, including augmentation of K-IV, ecological assessment for wetlands and Ramsar Sites for downstream-Indus impact were advertised for selection of consultants.
The evaluation has been completed and RFP has been issued to consulting firms. The same has been done for the S-III Malir Basin component of the project.
COMMENTS
Comments are moderated and generally will be posted if they are on-topic and not abusive.
For more information, please see our Comments FAQ