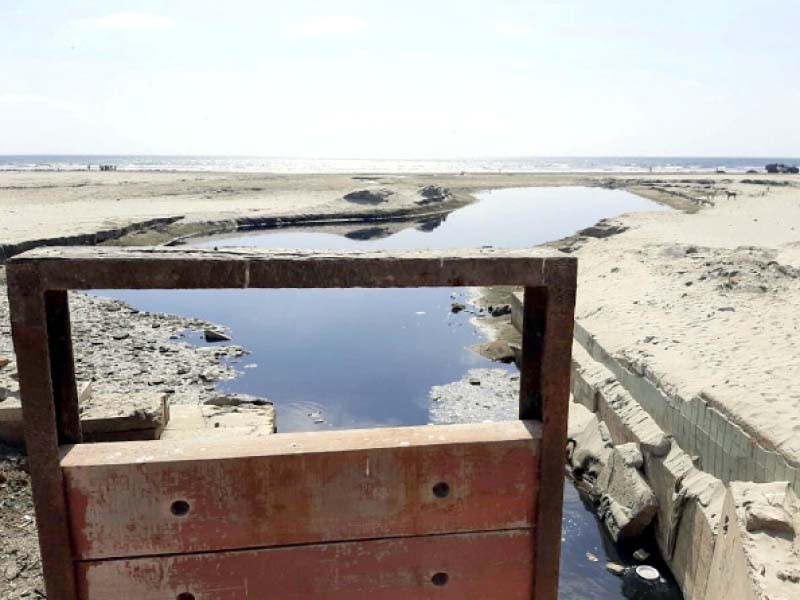 ---
ISLAMABAD:
The Supreme Court has allowed Attorney General for Pakistan to find out a solution regarding the rehabilitation of the affectees of Gujjar and Orangi Nullahs.
"The Attorney General for Pakistan states that he will seek instructions from the federal government and also from the Sindh chief minister and come up with a solution for the rehabilitation of the affectees of Gujjar nullah and Orangi Nullah. Let such an exercise be done and a report in this regard be submitted before the court in the next session," said a written order authored by Chief Justice of Pakistan (CJP) Gulzar Ahmed in a matter regarding the removal of illegal constructions from the state land.
A senior government official revealed to The Express Tribune that thousands of affectees might have rehabilitated if both the federal and Sindh governments had agreed on a workable solution.
Earlier, a three-judge bench led by CJP ordered the authorities concerned to restart work to widen the Gujjar and Orangi nullahs and dismissed the area residents' plea against the anti-encroachment drive and request for compensation.
Scores of children affected by the anti-encroachment drives along with Gujjar and Orangi Nullahs had staged a protest outside the Supreme Court against demolitions. After the apex court's decision earlier this week to anull the stays issued by the Sindh High Court and the anti-encroachment tribunal earlier, hundreds of affectees and civil society activists had protested the evictions.
Holding placards and shouting slogans, the children decried the humanitarian crisis upholding in Karachi's Central district with several families displaced because of the demolitions.
Civil society groups claimed that the anti-encroachment drives, along the storm water drains, which the SC ordered in connection with cleaning of the nullahs, have already rendered a large number of children homeless.
They argue that roughly 21,000 children and their families will be displaced if all the marked houses along Gujjar and Orangi nullahs are demolished.
Published in The Express Tribune, June 18h, 2021.