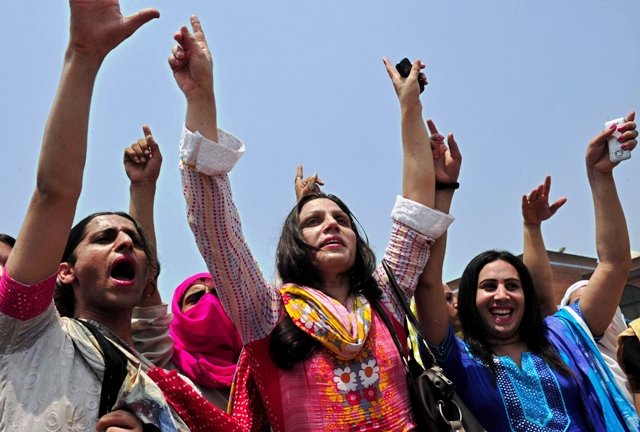 ---
PESHAWAR:
Transgender activist Arzoo has accused a local NGO Blue Veins of taking millions of rupees in funds from international donors and embezzling the money instead of spending it on the transgender community.
He blamed that the Blue Veins first established an NGO Trans Action which has no bank account and then Trans Action Alliance was made. These two names were used to get millions of rupees in funds but all the funds went to Blue Veins instead.
"In 2016 I was elected as member Board of Directors (BoG) but never ever invited for a single meeting in all years. Nor was I briefed on any project. Blue Veins is using the transgender name but working on its personal agenda," she said.
She charged that the Blue Veins spent lavishly on government officials by arranging tours for them and that was why no one was talking against it.
She asked international donors to stop funding for Blue Veins and threatened that if action was not taken against the NGO then they would be forced to start a protest against the NGO across the province.
When contacted Chairman Blue Veins Qamar Naseem refuted the impression that they had taken any money from Social Welfare Department in the name of transgender community.
Published in The Express Tribune, June 18h, 2021.