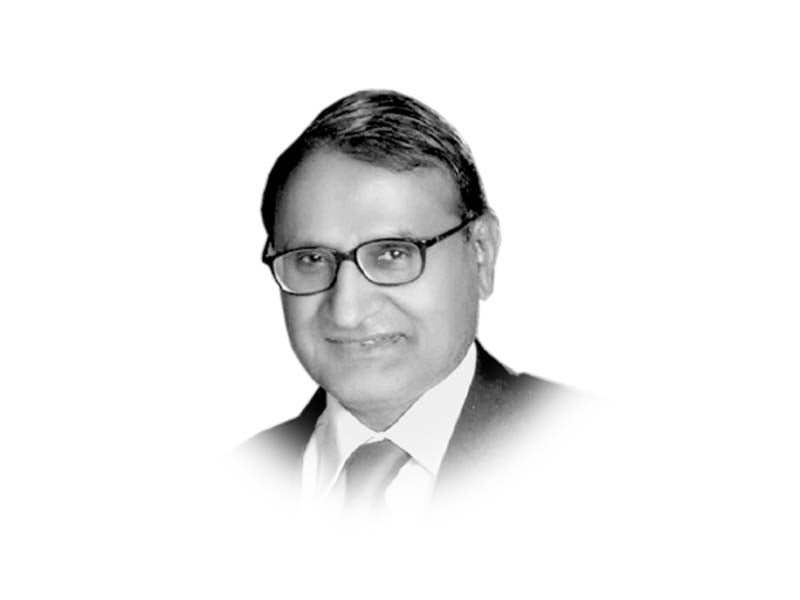 ---
While the parliamentarians fire budget documents at each other, the mover (and shaker) of the budget, a minister without a parliamentary seat, basks in unusual glory. A growth revival that happened before his arrival and a good number of stabilisers put already in place by his shy predecessor, have allowed him to announce that the country is well on the road to high growth. Before taking oath, he had termed the whole episode as a disaster story. He is challenging the IMF, former prime ministers, and cabinet colleagues. He claims to be the author of the 7th National Finance Commission (NFC) Award, forgetting like all technocrats that the success did not lie in technical detail, but in the consensus building process. He can forget at his own cost that his boss is no fan of the 7th NFC or the 18th Amendment, the consensuses built by "corrupt" politicians. In conceding higher allocations for the Higher Education Commission (HEC) and other devolved subjects in contradiction to his pronouncements, he already has tasted it. Habib Bank is mentioned as a major success, but Silk Bank is put under the carpet.
Come to think of it, nowhere in the thick volumes of the budget does one see a reflection of what is being billed as the great growth trajectory. The most outstanding feature of the budget is that 36.1% of the total expenditure will be to pay his community — the bankers, national as well as international. The protestations about higher interest rates killing investment have been muted. Instead, there is a concession galore on the tax side to achieve a mere 0.2% of GDP as additional private investment. For increasing total investment to some decent level, the good old Public Sector Development Programme (PSDP) or public investment has been jacked up by 0.6% of GDP. With a fiscal deficit of over 7% of GDP, the entire PSDP will be financed by borrowing. An olden politician said it: "With a group of bankers I always had the feeling that success was measured by the extent one gave nothing away."
No new taxation was promised. The books reveal the opposite. Withholding taxes were condemned as indirect taxes in effect, but these continue and, in some cases, increased. The car industry was a favourite of banker Shaukat Aziz, so it is of the namesake banker, who has added tax concession to credit. Consumption-led growth failed to sustain then. No chance that it will now. But it will certainly drive banks away from low income housing to cars. Stunting and child nutrition expose the gap between top level utterances and the fine print of taxation. There are no convictions for tax evasion, but harassment prevails. Self-assessment and third-party audits were declared as solutions. Now it turns out that not many third-party auditors are not what the nomenclature suggests. The assurance that any arrests would be cleared at ministerial level showed ignorance of the real functioning of the revenuecracy.
For as long as one can recall, all "no new tax" budget makers vowed to fill the gap through better tax administration, good governance and now technology. The purpose is to collect more through efficiency and base expansion. Here is a sampling from 2012: "The Government has compiled credible data of people living in huge bungalows in posh localities, driving luxury vehicles, possessing assets and bank accounts, traveling abroad at will, who do not pay a single paisa of their income as tax... The Government has narrowed in on these individuals." Ten years on, the response of the responsible to doubters is: Badshah log project, we shall do it. Hain kawakib kuch nazar aate hain kuch/Dete hain dhoka ye bazigar khula.aq
Published in The Express Tribune, June 18h, 2021.
Like Opinion & Editorial on Facebook, follow @ETOpEd on Twitter to receive all updates on all our daily pieces.