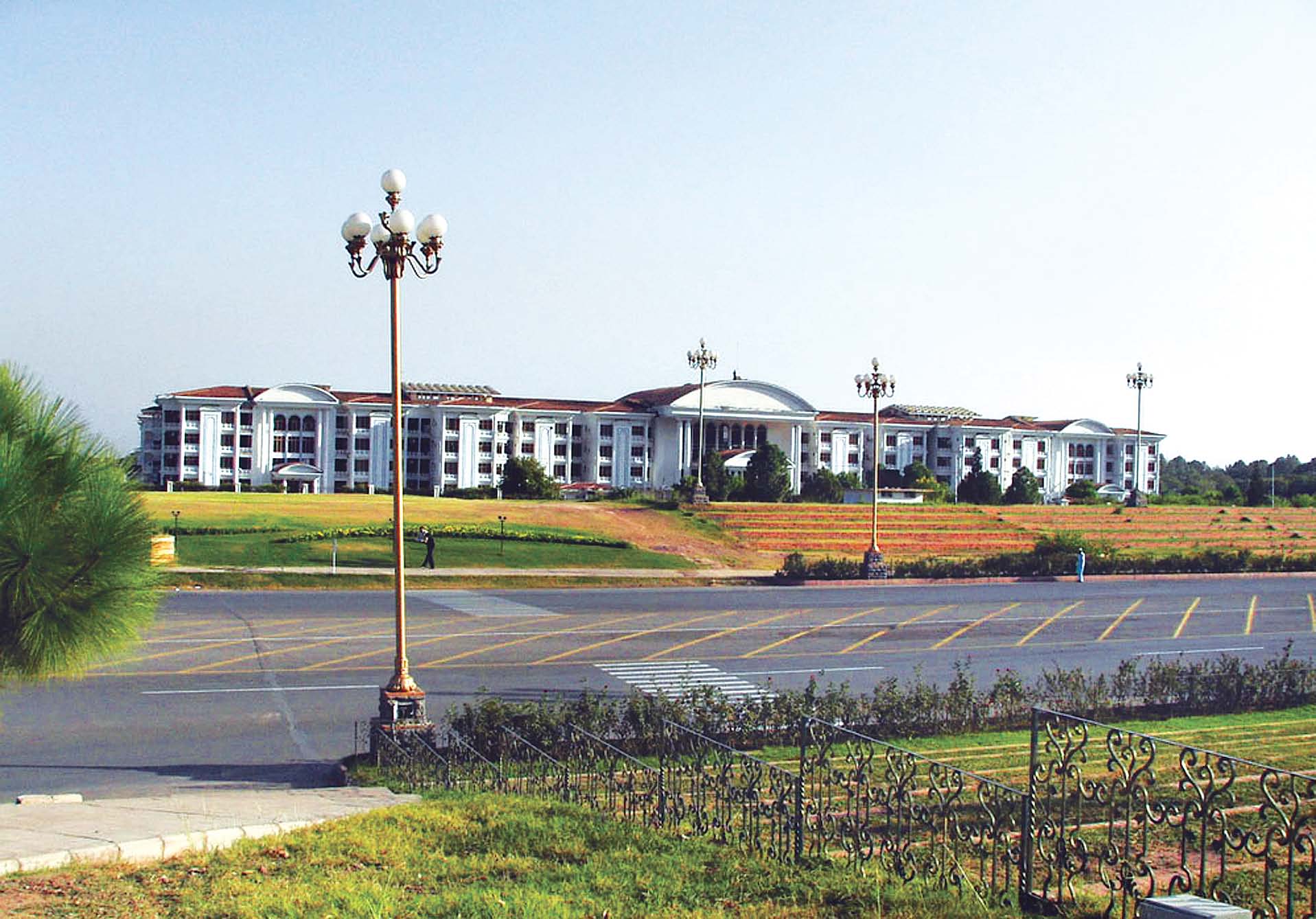 ---
ISLAMABAD:
A startling revelation has come to knowledge that some unscrupulous employees of Capital Development Authority (CDA) are allegedly involved in corruption and large-scale tampering of documents of land belong-ing to citizens.
Sources said that records pertaining to important government files were tampered with by CDA employees.
A citizen identified as Majid Ali working in a pri-vate firm lodged a case in Aabpara police station and complained that he went to CDA for some work where CDA Deputy Director Malik Tauqeer Awan forcibly took him to his office and threatened him of serious consequences and released him later after keeping him hostage.
The Abpara police have registered a case about the incident. Deputy Director Awan also went to the police station to lodge a case.
He informed police that Timur Abbasi and Majid Khan, with the help of CDA data entry operator Hassan Shah, had tampered with the records of private housing societ-ies and the town planning department.
The deputy director told the police that he had in-formed his superiors but no action was taken. He also told the police about the practice of distorting records of private housing society and registering the lands of citizens in the name of other people has become a common practice in CDA.
Read 18 CDA staffers fired for misconduct
However, the police took no action. CDA Deputy Director told The Express Tribune that he wrote a letter to Abpara po-lice station for filing a cross case. He said they had reg-istered a case against him to prevent him from pointing out the tampering of impor-tant records in government files by a private firm.
He has written to the police that the officials of the pri-vate firm had access to the records of public files in which he had caught these people red-handed.
Officials said flood control room, Rescue 1122 and other relief agencies had been put on high alert
room, Rescue 1122, the civil defence department and other relief agen-cies had been put on high alert to reach out to the citizens in need of help.
Moreover, the Rawalpindi City Traffic Police (CTP) said that the police coordinated with other civic agencies to ensure a smooth and uninterrupted flow of traffic on city roads.
Chief Traffic Officer (CTO) Rai Mazhar Iqbal issued instructions to traffic wardens to ensure continu-ous traffic flow during the rain.
The CTO directed all traffic war-dens to perform their duty with dedication while maintaining liai-son with other departments to help the citizens.
The traffic police chief said that commendation certificates would be awarded to traffic officials who will perform their duty with responsibil-ity during the emergency.