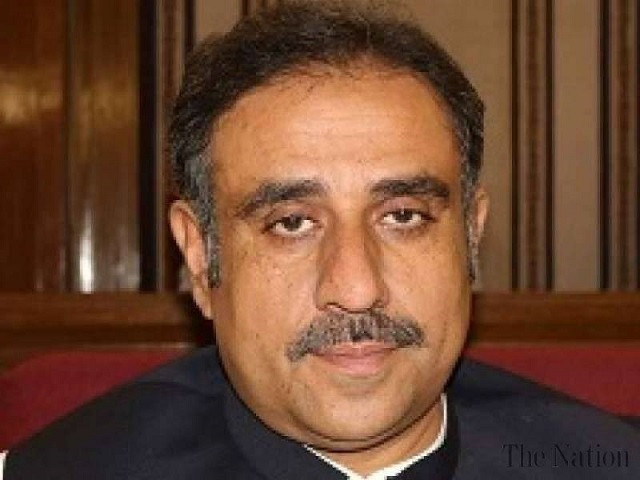 ---
QUETTA:
Provincial Minister for Revenue Saleem Khosa said the government has planned to create Balochistan Bank and digitalise land revenue system in the upcoming budget of financial year 2021-22.
"The provincial government is enacting legislation to increase the revenue of Balochistan by digitalising land revenue in Quetta, Jaffarabad, Pishin and Gwadar," said Khosa on Wednesday while addressing a press conference along with the provincial Finance Minister Zahoor Buledi.
Talking about the speedy conversion of the revenue system to digital platform, the provincial minister said: "After one month people will be able to deposit money directly in banks instead of going through a patwari system."
Buledi said the size of the provincial budget of fiscal year 2020-21 was Rs465 billion which had a deficit of Rs87 billion. However, he said, the government managed a 50 per cent deficit in the upcoming financial year.
"The Balohcistan government has collected Rs30 billion in revenue against the target of Rs40 billion, while it has spent Rs75 billion in Public Sector Development Programme (PSDP) out of the total of Rs108 billion," said the provincial finance minister.
Lauding the governance and economic policy of the provincial government, Buledi said the government would present the lowest supplementary budget in history this year.
He urged the federal government to earmark funds of Rs25 billion for the projects initiated in Balochistan by the Centre so that the province would release the funds immediately after the approval.
"Last year the government has approved projects worth Rs162 billion out of which most of the projects in backward districts of Balochistan are ongoing which include roads, dams, technical education institutes and other schemes," Buledi said, adding the federal government had set aside a large amount of development funds on the request of the provincial authorities to complete the projects.
The provincial finance minister said the budget consultations for the upcoming fiscal year was in the final stages of completion and the government had focused those areas of Balochistan which were not included in the scheme earlier.
Buledi also announced that the provincial government has reserved "good package" for government employees in the upcoming budget. Talking about the protest of the opposition parties ahead of the provincial budget, he said they demanded direct funding for their constituencies.
COMMENTS
Comments are moderated and generally will be posted if they are on-topic and not abusive.
For more information, please see our Comments FAQ