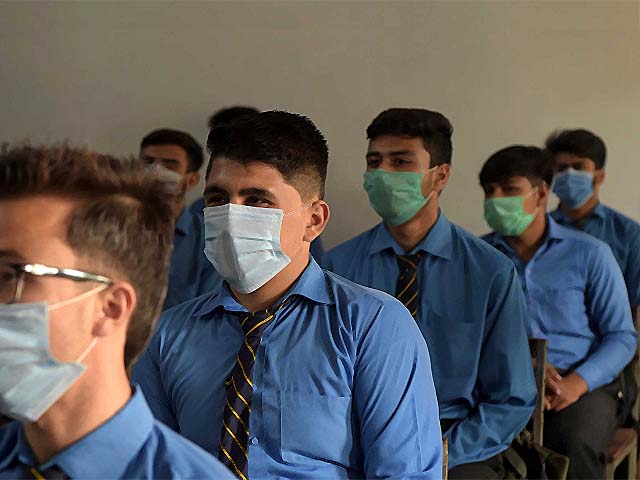 ---
KARACHI:
The Sindh government has given a decent boost of Rs5 billion to the education development budget, which will stand at Rs26 billion for the financial year 2021-22.
This includes school and college education, varsities and educational boards. Keeping the increase in mind, analysts remain hopeful that the increased amount will actually be utilised as it will help in grants of scholarships and other benefits to the sector.
The development budget for FY2020- 21 year was Rs21.1 billion. As many as 508 schemes have been included in the development budget. Rs16.51 billion have been earmarked for 283 new initiatives, while at the same time, Rs9.58 billion were set aside for 225 old schemes.
According to the budget documents presented by the Sindh government in the provincial assembly, Rs 14 billion of the total Rs26 billion have been earmarked for school education, Rs4 billion for college education, Rs1.3 billion for STEVTA's technical education and Rs6 billion for various schemes of universities and boards.
Out of the total development budget for school education, Rs2.3 billion will be spent on publishing textbooks to be distributed free among Grade-I to Grade-X students of government schools. Taking Covid-19 challenges into consideration, Rs480 million have been earmarked in school education as part of "urgent funding".
In a bid to curb dropout rates at government schools, Rs800 million has been set aside for scholarships to students from Grade VI to VIII so that enrollments can continue unabated. The foundation of the Bakhtawar Cadet College in Shaheed Benazirabad has also been included in the development budget with an amount of Rs100 million.
Read more: Sindh educational institutions to remain closed till further orders
The cadet college will be dedicated to female students. Similarly, Rs2 billion have been set aside in lieu of examination fees and enrollment of students for Grade IX to XII of government educational institutions.
Unused funds While these amounts seem ideal on paper, analysts have observed that many have not been granted. As per an estimate, the amount of unreleased funds is higher than Rs3 billion.
Similarly, each year Rs1.2 billion has been earmarked for scholarships to matric and intermediate position holders of Sindh.
Nearly the same amount has been set aside in prior fiscal years, but has not been granted and no scholarships were offered as a result.
Higher education
Meanwhile, more than Rs416 million have been allocated for the Sindh Higher Education Commission (SHEC).
This is a significant boost from the Rs285 million of FY2012-22 in which scholarship and projects were granted for varsities.
Rs100 million grant has been set aside for the Institute of Business Administration Karachi, Rs200 million for NED University of Engineering and Technology's Tharparkar campus, Rs100 million for the University of Karachi's International Centre for Chemical and Biological Science (ICCBC) and Rs200 million for the Begum Nusrat Bhutto University for Women.