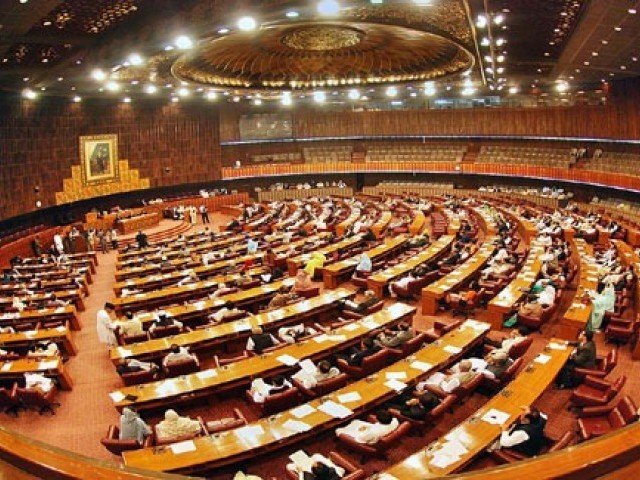 ---
ISLAMABAD:
The Senate Standing Committee on Planning, Development and Special Initiatives was informed on Wednesday that the National Highway Authority (NHA) is faced with a shortfall of Rs85 billion in its budgetary allocations.
NHA officials told the committee chaired by its chairman Saleem Mandviwala that the funds set aside in the development budget for the construction of new highways could not cover even the costs of land acquisition.
Senator Mandviwala expressed his dismay that the planning committee had no role in the development budget. He also stressed the need for realistic allocation of funds for the development projects.
During the meeting, committee member Sardar Muhammad Shafiq Tareen lamented that only 3% of the total funds was allocated for the Karachi-Quetta-Chaman project. He said: "Out of Rs81 billion, a paltry amount of Rs3 billion has been allocated."
Planning ministry officials maintained that minimal funds had been required in the first year of the project. However, Tareen pointed out that with this meagre allocation, the authority could not issue tender of the project.
Read Infrastructure projects get 63% of PSDP
However, the ministry insisted that the "NHA gets a one-liner budget", therefore, it wanted more fund for a project, it could divert funds from somewhere else. The chair observed that the ministry should allocate workable amount of funds to ensure smooth execution of the projects.
The NHA officials informed the committee that they had demanded about Rs198 billion for the undertaking of the projects, but they were provided Rs113 billion. Senator Mandviwala said that the NHA budget faced shortage of Rs85 billion. "What will they do with this amount?"
The planning ministry officials contended that they had the fixed amount available from the budge and they are required of making allocations for the all the projects. They added that with the passage of time, the cost of the project also increases.
The officials also said that they had prepared a package for southern Balochistan. However, Tareen questioned why the package had been prepared for the Baloch belt of the province. The officials said the decision was based on a survey of eight backward districts of the province.
Senator Mandviwala said that all the projects were approved by the Central Development Working Party (CDWP). "Now our committee has no role in it. Its only job now is to monitor the projects after the budget".
The meeting ended with Senator Mandviwala's protesting that no agreement could be reached regarding the issue of funds. "There is nothing to discuss in the meeting so we are ending the meeting here. If we cannot make recommendations, how can we run the committee meeting."
COMMENTS
Comments are moderated and generally will be posted if they are on-topic and not abusive.
For more information, please see our Comments FAQ