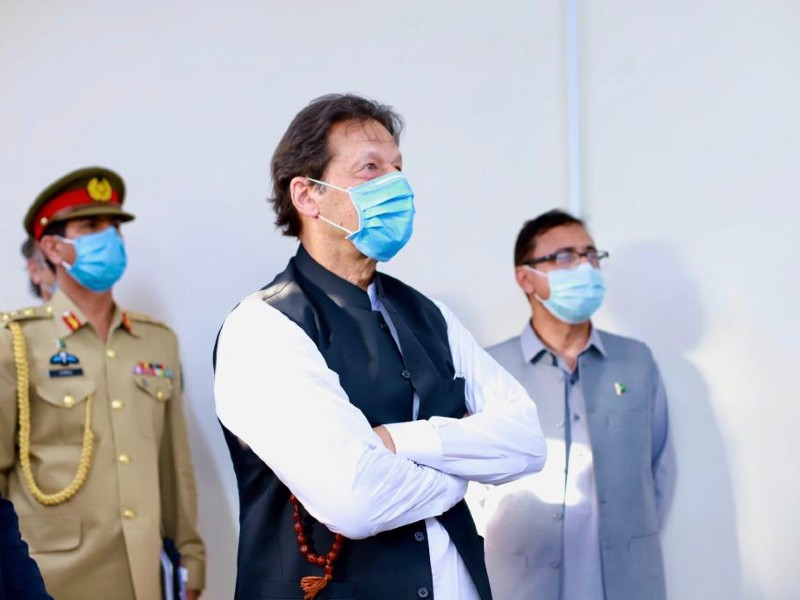 ---
ISLAMABAD:
Terming timely completion of the China-Pakistan Economic Corridor (CPEC) as one of the government's foremost priorities, Prime Minister Imran Khan said on Tuesday that measures were being taken for the promotion of investment in the export industry in the country's special economic zones (SEZs).
Speaking during a flurry of his official engagements, including a meeting with a delegation of public representatives from Mianwali district, the prime minister expressed his confidence that more industries would be establishment in the wake of economic-friendly policies of the government.
"Export industries besides providing jobs, increasing economic volume and the precious foreign exchange will ensure the access of "Made-in-Pakistan" brand in the international market," Imran said, while presiding over a review meeting on foreign investment in export industries under CPEC.
The meeting was attended by Federal ministers Shaukat Tarin, Shah Mehmood Qureshi, Sheikh Rashid, Asad Umar, Khusro Bakhtiar, Ali Zaidi, Adviser on Commerce Razak Dawood, special assistants Waqar Masood, Moeed Yousuf and CPEC Authority Chairman Lt-Gen (retd) Asim Saleem Bajwa. State Bank of Pakistan (SBP) Governor Raza Baqir joined via a video link.
The meeting was informed that the issues pertaining to the visas for the Chinese officials, coming under the CPEC had been resolved, while the interior ministry was handling the new cases on a daily basis, which was having a positive impact on the pace of work on the CPEC projects.
The meeting was apprised of a comprehensive strategy formulated by the Board of Investment (BoI) for the establishment of export industries in the SEZs, besides the identification of potential foreign investors in various sectors and the incentives provided for attracting foreign direct investment.
Emphasising the government's initiatives for poverty alleviation, Imran directed the lawmakers from Mianwali for the resolution of the issues facing the people and formulation of strategy over for the proposed uplift projects in the area.
"Through the Kissan card, famers having 12.5 acre of land would be provided with easy agriculture loans and technical training. Through the Sehat card, millions of families would be provided with health insurance and targeted subsidy," the prime minister said.
During the meeting, the participants congratulated the prime minister on his successful economic policies and the positive economic indicators. They also apprised the prime minister of the local issues, proposed projects and the ongoing development work in Mianwali.
(WITH INPUT FROM APP)