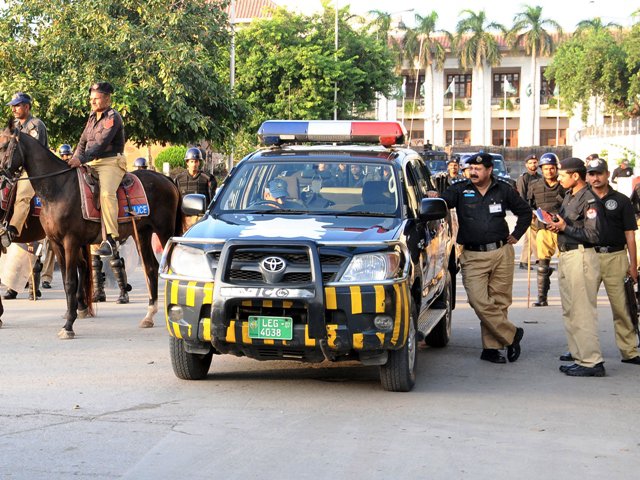 ---
LAHORE:
A day after Punjab Government announced allocation of Rs300 million for upgradation of over 700 police stations across the province, Inspector General of Police (IGP) Inam Ghani teamed up with top brass of police department to find new ways to upgrade police stations.
He chaired a video link RPO conference at Central Police Office (CPO) Lahore.
Ghani directed all RPOs of the province to complete the inspection of police stations of the districts under their jurisdiction within two months and send detailed reports to the CPO so that, in light of these reports, modern resources and facilities should be provided in police stations. This would also allow the construction and development works of police stations which could then be completed on a priority basis, he added.
He further said that the primary objective of police stations inspections should not be to punish but to improve public service delivery.
Read more: Punjab govt presents Rs2.65tr budget
He further said that the results obtained from the Special Initiative Police Stations were very encouraging. "Therefore the work of upgrading the Special Initiative Police Stations (SIPS) of police stations in all the districts of the province should be completed within the stipulated time and supervisory officers must ensure close monitoring of all matters in this regard."
During the meeting, the officers apprised the IG about the current situation of the police stations, the facilities available and the problems faced by them. Upon which, the IG directed that it had been decided to mark the current financial year as 'the year of the upgradation of police stations.'
He further said that along with the provision of modern facilities, the staff assigned in the police stations should be given effective briefing on public dealing so that they can perform their duties in an efficient manner. "The police should become the hands and arms of the oppressed people without any hassle," the IGP commented.
Published in The Express Tribune, June 16h, 2021.