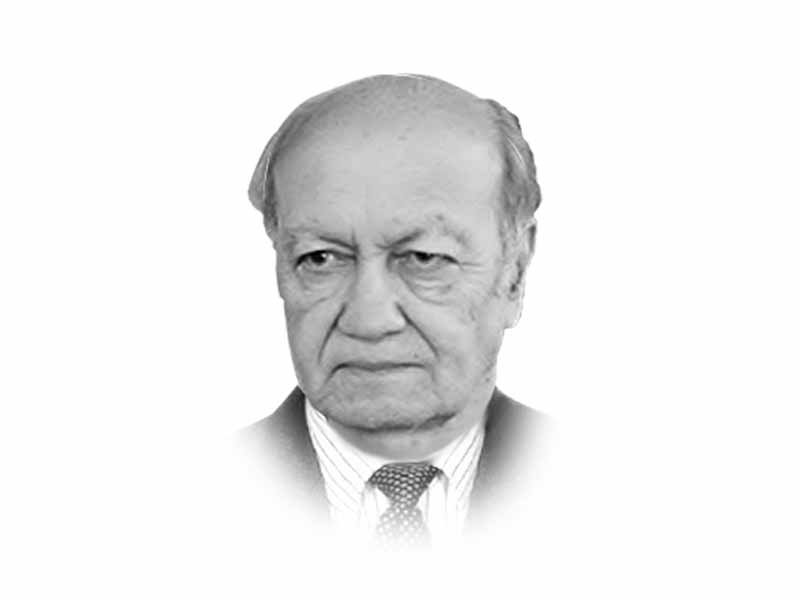 ---
The intensification of rivalry between United States and China has far-reaching global repercussions. It has been described as a new Cold War and is a reflection of how the new US administration has taken upon itself as the world's number one challenge or threat to its global supremacy. It is mobilising all its resources and bringing together its European and Asia Pacific allies to put up a joint front to thwart its rise. There is a sense of unease and nervousness and a compelling urgency in Washington to counter China lest its rise may gain momentum and become unstoppable. Indeed, the US assumption is partly true that China has the making and resolve of a future superpower. If in the coming decades Beijing maintains the steady course it will challenge US supremacy despite repeated assurances that it has no intention of doing so.
But the way Washington's reaction borders on paranoia. Perhaps the reason being that the US has remained unchallenged militarily or economically ever since the collapse of the Soviet Union in December 26, 1991.
The US, in order to undermine China's economy and rising military capabilities, has imposed multiple sanctions and blacklisted its very successful companies that were trading with the US on the basis that these were indulging in malpractices and stealing technology. By denying them any access it expects to retard China's technology and manufacturing capabilities. The US administration under former president Donald Trump had blacklisted 31 Chinese companies and declared several Chinese firms off-limits to American investors. These include telecom, construction and technology firms including China Mobile. The list has been further expanded to nearly 60 by the present US administration.
China has been compelled to take reciprocal steps and banned several US companies. Thus the world economic order that we witnessed over the last few decades is undergoing a major change and turbulence. How the global markets and giant multinationals and IT companies will adjust to these changes and how it will affect smaller economies and countries like Pakistan is of serious concern.
Clearly, it will require delicate balancing of strategic relations with China while cooperating with the US in matters of mutual interest. This will not be easy but Pakistan's Foreign Office and military have the experience and ability to manage in complex environments.
This is an age where major nations realise that military dominance has to be accompanied by economic power. President Joe Biden's primary focus and strategy is to weaken China economically by raising trade barriers, accusing it of malpractices and taking multiple measures to put brakes in China's economic rise.
The US allegation, generally shared by other European partners and Japan, is that Chinese companies do not adhere to agreed international norms and practices in doing business. This may be true in a few cases but this is not peculiar to China and many Western and other nations have been accused of similar charges when they tried to dominate the world market.
As China's economic capability increases and tensions between the US and China rise, it is likely that Beijing that has been satisfied with a modest nuclear capability of anywhere between 250 to 350 weapons may decide to upgrade and increase two or three times its nuclear arsenal by the next decade. Obviously, this is miniscule in comparison with the US and Russian nuclear arsenals, but would reflect a more aggressive trend, giving a message that it will not be intimidated.
Moreover, according to experts China has made rapid progress in build-up of its medium-range missiles, with multiple warheads that are now more accurate and lethal. China is also building and modernising its sea based and bomber nuclear forces, but these would take time. Obviously, all these developments would present organisational as well as technological challenges and take time to fully mature.
It was expected that as China's military power increased it would have been drawn in these discussions at a certain stage to ensure strategic stability. Apparently, China has been reluctant to be a part of any global strategic consensus considering that its nuclear arsenal is very small (about 5%) in comparison with the two nuclear major powers. It does not want to get constrained by associating with them at this stage. And the US considers its missile defence shield will take care of China's threat as well.
Unfortunately, former president Trump was very dismissive about arms control and international treaties. Arms control received a setback when the US withdrew from the arms-reduction negotiations with Russia during Trump's administration.
At present, in America the assumption that it will always remain number one is being challenged. It is an interesting debate and serves as a wake-up call to take China's rise seriously at multiple levels. In any case, history is full of examples when nations at the pinnacle have been replaced by others. The other pertinent question is that just as the US does not want China to engage in unfair practices to gain economic ascendancy so should Washington not pursue policies to thwart China's rise through unfair political, economic and strategic means. Mobilising and putting a common front to protect the world economic order and practices is perfectly in order but building a wall to prevent the rise of China's economic power is another.
When Trump threw aside all treaties and conventions and pursued an increasingly unilateralist path, that gave the US some immediate advantages. But was that ethically right and not a breach of sorts? This may not be analogous to the present China's actions but illustrates that there are different standards of viewing issues.
The fallout of the current economic, trade and strategic confrontation between Washington and China will have serious consequences for the world. It will hurt the global economy adversely and political tensions will increase. The US, by spreading the narrative that China is being deceptive when it claims its rise will be peaceful, changes the entire paradigm which the world was taking for granted.
Published in The Express Tribune, June 16h, 2021.
Like Opinion & Editorial on Facebook, follow @ETOpEd on Twitter to receive all updates on all our daily pieces.