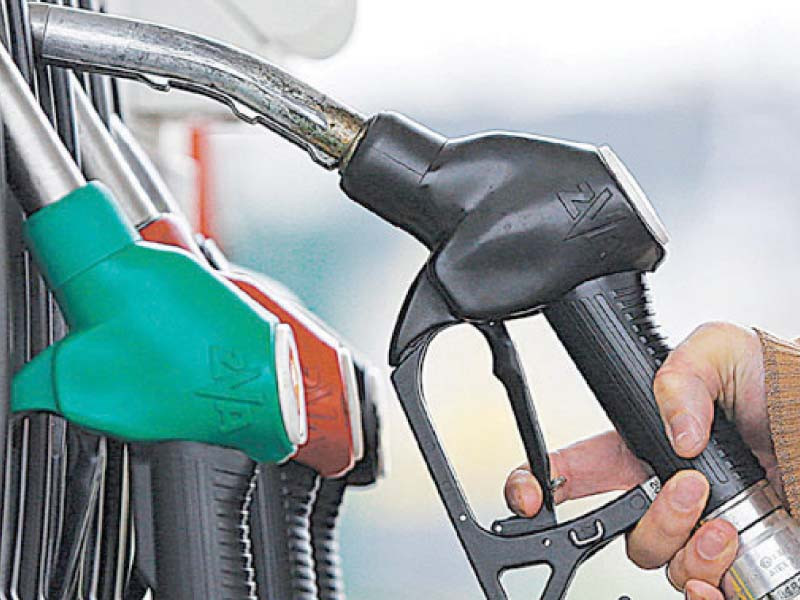 ---
The federal government has decided to revise the existing prices of petroleum products for next fortnight, Radio Pakistan reported.
According to a notification issued by the Finance Division on Tuesday, the price of petrol has been increased by Rs2.13 per litre and new price will be Rs110.69 while high-speed diesel (HSD) price was raised by Rs1.79 and the new price will be Rs112.55.
The price of kerosene oil has been increased by Rs1.89 per litre with new price Rs81.89 whereas light diesel oil (LDO) price was raised by Rs2.03 per litre and its new price will be Rs79.68.
The new prices will come into effect from midnight.
On Monday, the Oil and Gas Regulatory Authority (Ogra) had recommended a hike in the price of petrol by Rs4.20 per litre to the federal government in line with fluctuation in global oil prices.
However, the price of HSD was proposed to go down by Rs3.50 per litre.
HSD is widely used in transport and agriculture sectors. Therefore, a decision to lower its price would have a healthy impact on the consumers of these two major sectors.
The prices are based on existing rate of petroleum levy on HSD at Rs5.14 and petrol at Rs4.80 per litre.
Petroleum products are a significant contributor to taxes as the government is currently charging double tax. It is charging a petroleum levy and general sales tax resulting in higher prices in the country.

(With additional input from our correspondent)
COMMENTS
Comments are moderated and generally will be posted if they are on-topic and not abusive.
For more information, please see our Comments FAQ