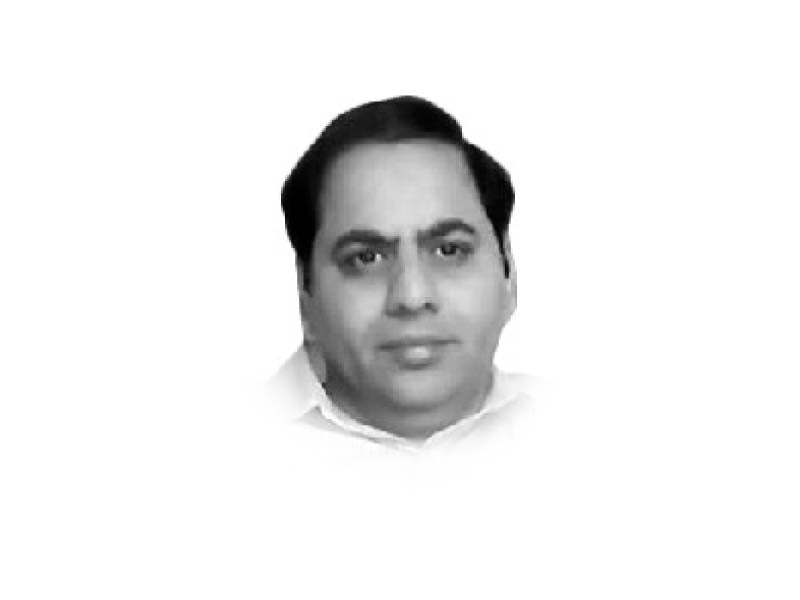 ---
A deep military and economic gap between Israel and Palestine — where former controls the best-equipped army with several hundred nuclear bombs and 14 times more per capita GDP — gives Israel a sweeping authority to ethnically cleanse Palestinians from its southern areas and mow them down in the world's largest "open-air prison".
While the US fidelity to pro-Israel policy reflects "truth-bending grip of authoritarianism" on both countries — the UK's interference to obstruct ICC's investigation into Israel's war crimes in Palestine can be linked with an entrenched Israeli influence in British politics.
In Ontario, the law conflates criticism of Israel with anti-Semitism. Across Canada, Muslims and other supporters of Palestine are systematically targeted, scholars are denied jobs for speaking on the Palestinian plight and journalists are chastised over questioning lack of Palestinian voices in the media as white nationalism and white supremacism plagues the country.
All three countries champion human rights of ethnic and religious minorities globally. At home, they resist condemning even the clearest Israeli violation of international law and human rights, and punish protesters for protesting against injustice to Palestinians.
On Israel, US President Joe Biden extended "unwavering support" to Israeli policies of apartheid and persecution, which disproportionately killed 256 Palestinians including 66 children in comparison to 13 killings in Israel including two children.
Biden insisted a two-state solution is "the only answer" to the Israel-Palestine conflict. Yet his contrasting statements, defending Israel's legitimate right to defend itself while calling for de-escalation, refute his commitment for peace. The mixed stance obscures his pledge to centre his foreign policy on human rights, and demonstrates he's following his predecessor's pro-Israel policy.
After the Democrat sought implementation of a "significant de-escalation on the path to a ceasefire" — Israeli PM Netanyahu, rebuffed the most assertive US tone saying he's "determined to continue this operation until its goal is achieved".
It wasn't the first time Biden was insulted by Israel. In 2010, as US vice president, during his trip to Israel, Israeli authorities pronounced an "incredibly frustrating" move of ratifying a large expanse of settlement in East Jerusalem, Ramat Shlomo.
On paper, Biden is vocal on human rights practices. But practically, his adviser's cautious inquiry from Israel to justify leveling the Al Jalaa tower and refusal to comment on the horrific incident reveals a bigoted administration's approach to the issue.
Israel bombed a high-rise building in Gaza housing offices of AP, Al Jazeera and other media outlets, contending Hamas militants were hiding their military assets there. With no proof, Israeli attacks pose serious threats to international peace since it can stoke other countries to launch offensives on civilians and public structures.
Caught in the middle of his advocacy for human rights and US interests with its closest strategic partner, Biden is criticised for sustaining Trump's policies and walking back on his promises from US relations with Gulf nations and refugees. In Congress, the US funding to Israel has sparked debate to ensure US security assistance is not used for Israel's maltreatment of Palestinian children, forced displacement and illegal annexation.
Under Obama, Washington in 2016 announced a military aid of $38 billion for Israel between 2018-28. Even Covid-19 couldn't chop off the priority and Israel, despite concerns over its abysmal record on human rights, received security assistance of $3.8 billion from Trump in 2020.
The international community and left-wingers in the Democratic Party sought Biden to speak on behalf of Palestinians. He rather chose to compromise his credibility with complicit silence and then a guarded response on Palestinian dehumanisation while sharply condemning rocket attacks on Israel.
No matter how quickly Israel loses a perception battle; US policy on Israel isn't changing. Through recurrently blocking motions against Israeli aggression at the UNSC, throwing weight behind Israel in the recent attacks, Biden has launched a charm offensive to placate Israel. Yet his bizarre strategy has exposed his global human rights campaign.
Published in The Express Tribune, June 14th, 2021.
Like Opinion & Editorial on Facebook, follow @ETOpEd on Twitter to receive all updates on all our daily pieces.