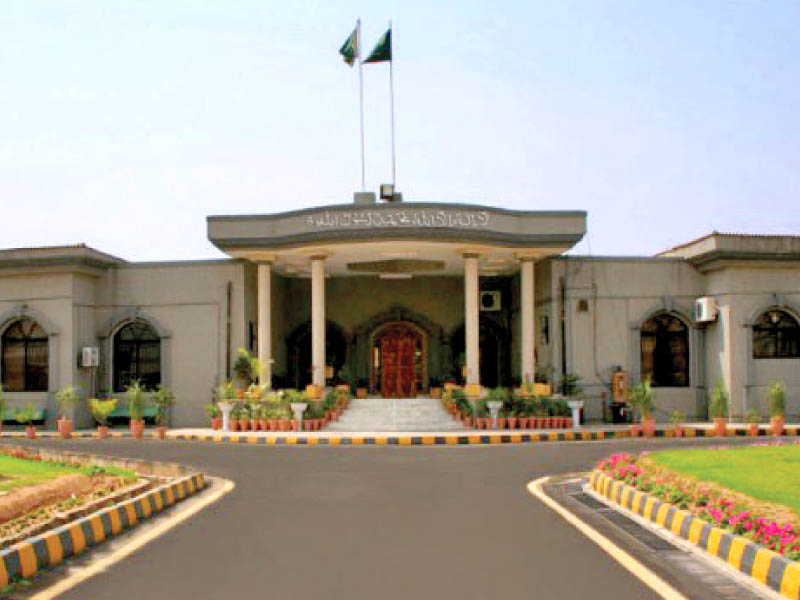 ---
ISLAMABAD:
The Islamabad High Court (IHC) has rejected a post-arrest bail plea of an official allegedly involved in spying.
A single-bench led by Justice Athar Minallah on Saturday heard the bail petition of the official, Syed Qalbi Abbas, against whom the Federal Investigation Agency's (FIA) Counter-Terrorism Wing registered a first information report (FIA) under section 3 and 4 of Official Secret Act 1923 on February 15.
According to the FIR, Abbas met a diplomat/foreign intelligence agent with the intent to communicate and deliver secret information and documents prejudicial to the safety and interests of the state.
Shah Khawar – the counsel for the petitioner – said the relationship of his clients with the foreign agents and diplomats was professional in nature and that he did not share any secret information or documents with anyone. "No confession statement was recorded under section 164 Code of Criminal Procedure (CrPC)," he said.
Additional Attorney General Tariq Khokhar said there is sufficient incriminating evidence on record to connect the petitioner with the commission of the alleged offence.
The IHC noted that it is asserted on behalf of the prosecution that recovery was made on the spot. The statement of the accused was recorded under section 164 CrPC, it added. The court said at this stage, a deeper appreciation of evidence is not permissible.
However, it said, in view of the facts and circumstances, the court is not granting bail at this stage because the nature of the allegation is such that it cannot be ruled out that the petitioner may abscond if released on the bail. It is expected that the trial court will conclude proceedings expeditiously.
COMMENTS
Comments are moderated and generally will be posted if they are on-topic and not abusive.
For more information, please see our Comments FAQ