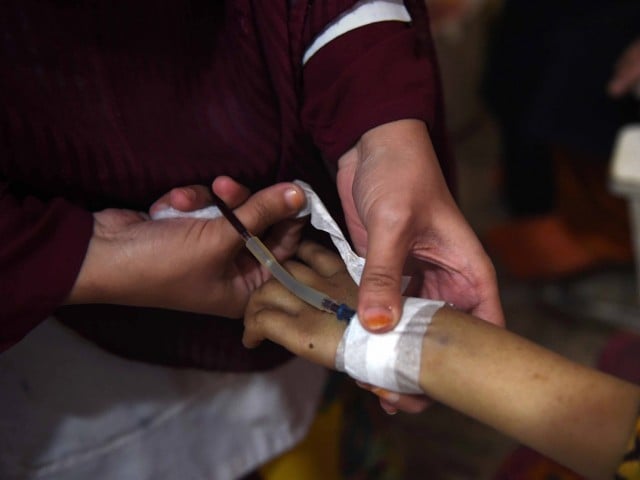 ---
NASEERABAD:
Dear Murad Jamali Divisional Headquarters Hospital MS Dr Ayaz Jamali said a ward has been set up in the hospital for thalassemia patients.
On the orders of the Balochistan government, the RBT Centre has provided a blood component machine and a refrigerator for thalassemia, which will ensure blood supply to children and other patients suffering from the disease.
Jamali said that Dr Abdul Qadeer Abro had been appointed incharge of the thalassemia ward, while Dr Nasrullah Mengal and Laboratory Assistant Abdul Ghafoor Karami would also perform their duties in the ward.
During the briefing, Deputy MS Dr Arbab Tanio was also present. Both the MS and incharge of the ward donated blood for the patients in the ward and noted that at present more than 80 thalassemia patients in Naseerabad were in dire need of blood. Expressing gratitude to Balochistan health secretary for providing the machine, Jamali said the equipment would help obtain red blood cells which would be provided to the patients.
Published in The Express Tribune, June 13h, 2021.
COMMENTS
Comments are moderated and generally will be posted if they are on-topic and not abusive.
For more information, please see our Comments FAQ