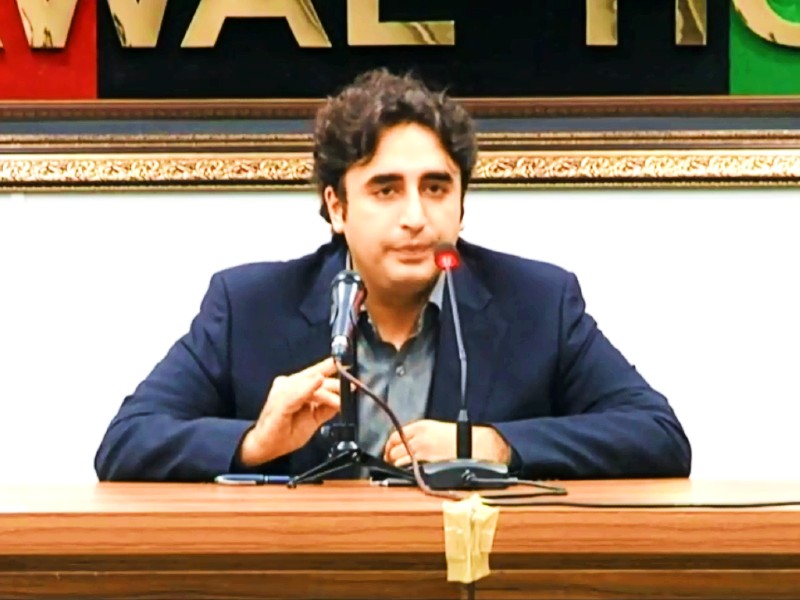 ---
KARACHI:
Chairman Pakistan People's Party (PPP) Bilawal Bhutto Zardari on Saturday said that Prime Minister Imran Khan has made his "anti-people and anti-poor" agenda clear through the latest budget.
"An entire year has passed but the condition of the people did not change, a budget was presented but the poor are unable to feed themselves," said the PPP chairperson in a statement released today.
"If there is historic inflation, joblessness and poverty, how can the budget be (termed) people-friendly," he questioned.
Bilawal went on to say that when the Pakistan Tehreek-e-Insaf (PTI) government was presenting its 'anti-people' budget, government employees were protesting against inflation outside the Parliament.
Read Govt's agreement with IMF has challenged nation's sovereignty: Bilawal
"People now know that Imran Khan has a habit of making tall claims. The prime minister has failed in providing relief to the common man," he maintained.
"Pakistan People's Party will not let Imran Khan resort to the economic annihilation of the people," Bilawal concluded.
A day before, on Friday, Prime Minister Imran Khan said the government could not provide relief to the people of the country as all resources were utilised for economic recovery and now that it has taken place, the focus of this year's budget is on providing relief to the weaker sections.
"After this budget, the pace of development work across the country will accelerate. Our priority is the farmer. We are eliminating the role of middleman," Premier Imran said while addressing a federal cabinet meeting.
COMMENTS
Comments are moderated and generally will be posted if they are on-topic and not abusive.
For more information, please see our Comments FAQ