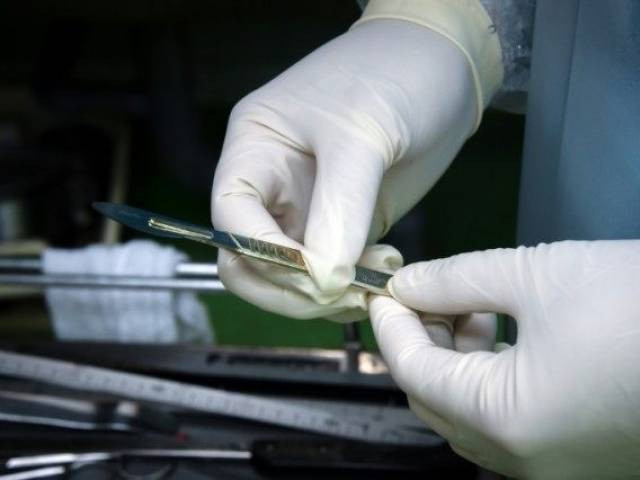 ---
ISLAMBAD:
The top court on Friday ordered the formation of a bench to take up quackery. The matter was referred to the chief justice for the formation of the bench.
A three-judge bench of the Supreme Court, headed by Justice Mushir Alam, heard the bail pleas of vendors of alternative medicines.
Justice Alam noted that there was no enrollment or examination of quackery and alternative medicine systems.
"Quacks and Hakeems are allowed to play with the lives of the citizens and nobody's doing anything about it," he added.
The lawyer representing the accused informed the court that his clients were not named in the FIR.
He added that the main accused in the case had been granted bail. His clients, Qasim and Khurram, were arrested as co-accused five months later.
The court granted bail to both the accused men for a surety bond of Rs100,000 each.
The bench observed that the prosecutors had failed to assist the court in the case. It also noted that the matter was serious and a bench needed to be formed to take it up.
Read Quack claims lives of two minors
The case against Qasim and Khurram was registered in Toba Tek Singh.
Last month, two minors died while another was shifted to a hospital in critical condition after reportedly taking medicines prescribed by a quack running a homoeopathic clinic in Multan.
Police claimed to have arrested the quack and sealed his clinic.
They added that the homoeopathic clinic was registered by the Punjab Healthcare Commission in 2018.
However, the monitoring of the clinic was not continued.
Khadim Hussain, a brick kiln labourer and resident of Hamidpur Kanura area of Muzaffarabad, took his children seven-year-old Tahira, nine-year-old Danish, five-year-old Muneeb for treatment of fever to the clinic.
The condition of the children deteriorated after consuming the medicines on Friday morning. Danish died on the spot and Tahira died on the way to Nishtar Hospital, while Muneeb was rushed to the emergency ward of Nishtar Hospital in critical condition.
The father of the children said Dr Saleem has been running a clinic in the area for a long time.
Multan Health CEO Dr Shoaibur Rehman Gormani took notice of the incident and issued instructions for immediate action. Health Deputy District Officer Dr Asif sealed the clinic while homoeopathic Dr Saleem was arrested by Muzaffarabad police.