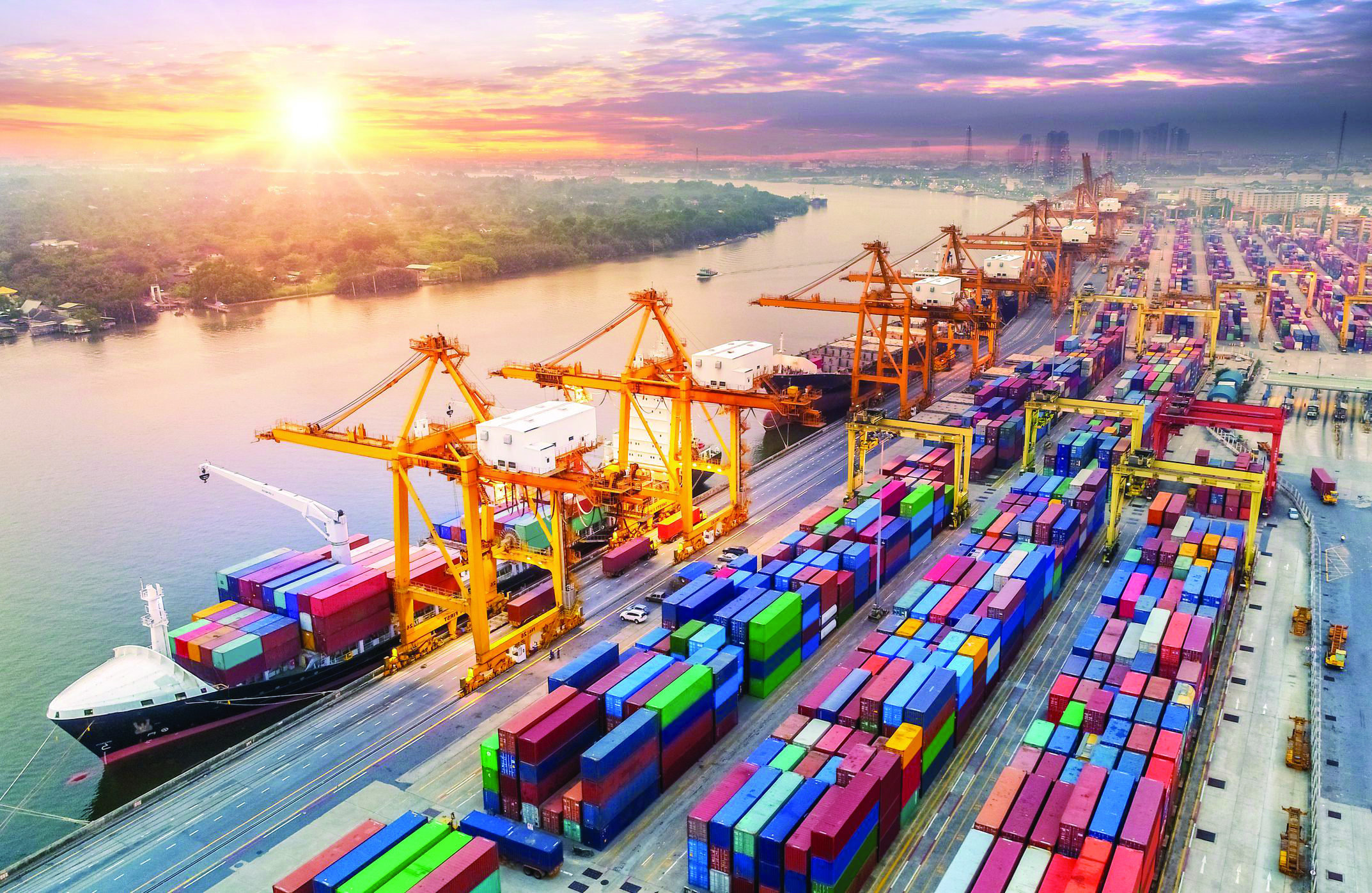 ---
LAHORE:
Exports of goods and services from Pakistan grew 13.6% during fiscal year 2020-21 while imports swelled 20.1%, stated the Economic Survey of Pakistan 2020-21.
Released at a press conference by Finance Minister Shaukat Tarin on Thursday, the document stated that exports of goods alone increased by 6.5% during July-April of fiscal year 2020-21 and amounted to $21 billion.
It added that exports of commodities stood at $19.7 billion in the same period of last year.
The government projects that exports will hit $25 billion by the end of current fiscal year as exports for 11 months stood at the encouraging level of $22.5 billion.
On the other hand, imports of goods during this period escalated to $42.3 billion against $37.3 billion last year, a rise of 13.5%.
As a consequence, the trade deficit rose from $17.6 billion last year to $21.3 billion in the period under review, depicting a rise of 21.3%.
"We need to introduce new avenues of exports with higher value addition in the existing export categories for a better inflow of dollars," said Shaukat Tarin while addressing the press conference. "Pakistan has to look beyond its traditional export basket and explore new opportunities."
He held the view that exports of motorcycle parts, pharmaceutical products and information technology services could be excellent additions to the export basket.
Pakistan's IT industry is growing at a decent pace of around 50%, but the government wants to lift this number to 100% by next year, he emphasised.
"We will offer special incentives to such industries in a bid to encourage value addition, which will enhance exports," he said. "We will convey our plans to the Ministry of Commerce and demand a list of incentives to be offered to the industries concerned."
He stressed that the government would not allow any other ministry or department to intervene in this process.
Referring to the surge in imports, Tarin remarked that whenever growth takes place, imports rise.
Citing reasons behind the ballooning import bill, he said Pakistan was becoming a net importer of commodities like wheat, sugar and pulses and the country was ordering shipments of these products in huge quantities.
Since all commodities were imported at international prices, a Covid-driven spike in global prices was inflating local rates as well, he said.
Prices of crude oil surged by 119% in the international market, however, the government passed on just 32% of the increase to local consumers.
Meanwhile, Adviser to Prime Minister on Commerce Abdul Razak Dawood said that value addition was already taking place in Pakistan's largest export sector, ie textile.
Export revenues of products like home textiles and garments were climbing, he said.
"Exports of other items such as pharmaceutical products, fruits, vegetables and meat have also increased and next year, we will add engineering and chemical products to our export basket," Dawood said.
Recalling that customs duties on 1,600 tariff lines were reduced last year, he announced that the government was planning to slash customs duties on additional tariff lines this year.
"Industrial raw material is becoming cheaper due to decrease in duties," he said. "We are also working on import substitution."
SMEs
The federal government is also working to include small and medium enterprises (SMEs) in the country's export list.
According to Dawood, very few local SMEs were able to ship products to other countries and countless issues continued to hinder their growth.
Such initiatives are the need of the hour since Amazon has added Pakistan to its sellers' list, he said.
The finance minister said that he intended to bring about a significant change in the case of SMEs, which were not welcomed by banks and financial institutions for loans.
"There are 6-8 million SMEs in Pakistan and only 1.8 million loans have been sanctioned against them," he said.