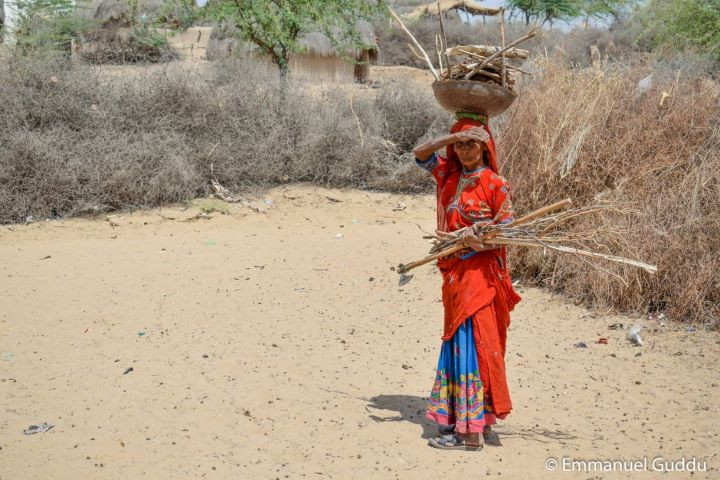 ---
KARACHI:
A report published last year, detailing cases of violence against women in time of Covid-19, revealed that Sindh was responsible for 27 per cent of all such cases to come from Pakistan. Thus making the region the second most perilous province to navigate for women and girls in the country.
At the same time, despite the perceived surge in cases of crimes against women, it appears the provincial department for women's development has remained dismal in its performance; doing little to assuage fears of its female population. In addition to which, the department also seems to have failed to utilise the development budget on women related schemes and projects for the last many years, following 11 months of inactivity.
The most evident example of this comes from the development budget of the current financial year that is going to end by the end of this month.
Read: Sindh's women call out state, society for failing them
According to Sindh Finance department's data available with The Express Tribune, work on around 90 per cent of schemes has not been initiated despite releases of funds. The zero per cent utilisation of funds reflects lack of activity on the department's end.
"In this budget a sum of around Rs34 million has been earned for the establishment of women's complex in Karachi. The finance department has released rupees eight million too. But not a single penny has been spent on the same. We don't know where this money has gone," shared a senior finance department official.
The data also revealed that the women's department has kept Rs26 million in the current budget for improvement of livelihood and well-being of female home based workers (FHBWs) in Sindh's informal economic sector.
This project is part of the sustainable development goal that talks about empowerment of women, but nothing has been put into effect yet. "Around Rs13 million has been released to the women's department, but utilisation progress is zero," the document read.
A part from this, there is budget provision for establishment of a planning and monitoring cell in women's development department for which rupees five million are also allocated, but utilisation of the same is zero percent.
In this financial year, the ministry was also supposed to spend rupees nine million on complaint cells in Sanghar, Kamber Shahdadkot, Khairpur, Shikarpur, Badin, Ghotki, Naushero Feroz, Thatta, Umerkot, Dadu, Matiari and Tando Allahyar disticts of Sindh. But not a single penny has been spent on it so far.
"The complaint cells are just a formality. Instead of setting up proper complaint cells with trained staff, the department has done it at each SSP office in different districts. The locals have no idea how to approach and lodge complaint. They have not launched any awareness campaign about it. Moreover, there is one active complaint cell in Karachi, but that too is short staffed," said an official.
When approached, an official working in women development department said that the zero percent utilisation status is because of delay in the release of funds from the finance department. "Similarly, Rs four million development funds is for a women's complex in Shaheed Benazirabad, but all appears in vain," the official commented.
Read: Pakistan firmly believes in women empowerment, gender equality, says Shireen Mazari
Sindh Commission on The Status of Women was also established after a law passed by the assembly in 2015. The commission was set up for the promotion of social, economic, political and legal rights of women as provided in the constitution of Pakistan and in accordance with international declarations, conventions and treaties. It consists of 21 members and one chairperson.
The commission has also been given mandate to inspect jails, sub jails and places of custody where women and girls are kept, and to make appropriate recommendation to the authorities. It has to examine the policies, programmes and other measures to be taken for gender equity and women empowerment among other things. Yet however, despite the tremendous touting, the commission too has remained rather dormant, with little effect on ground.
Women's Right Activist Advoacte Rubina Brohi, who happens to be member of the Sindh commission on the status of women, agrees that more work is needed to tackle women issues. "Situation is better now as compared to the past. Various WhatsApp and social media groups have been launched with the presence of IGP and senior police officials of respective districts where commission representatives share details of the incidents with women, and we're seeing greater accountability and positive change over-all," she asserted.